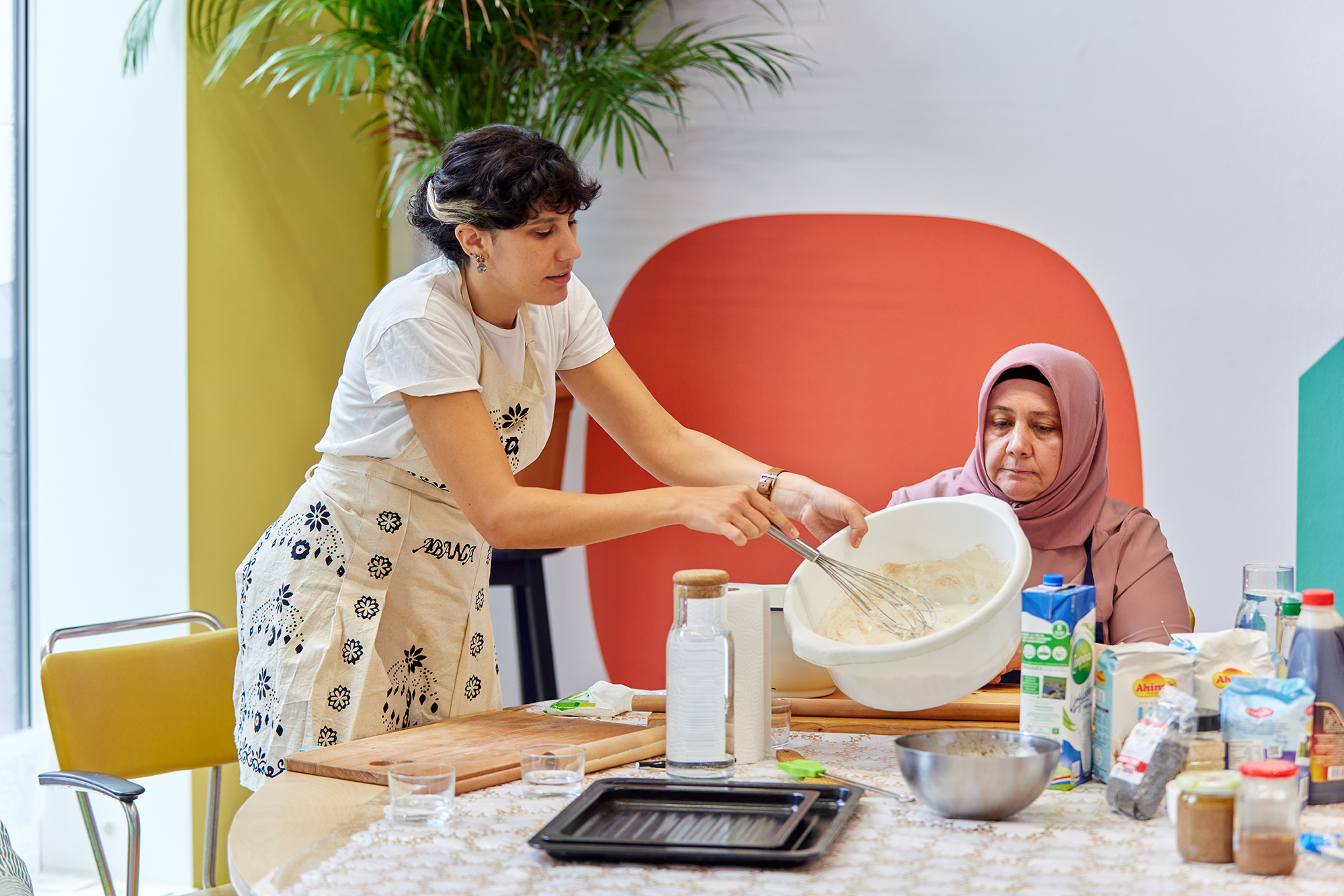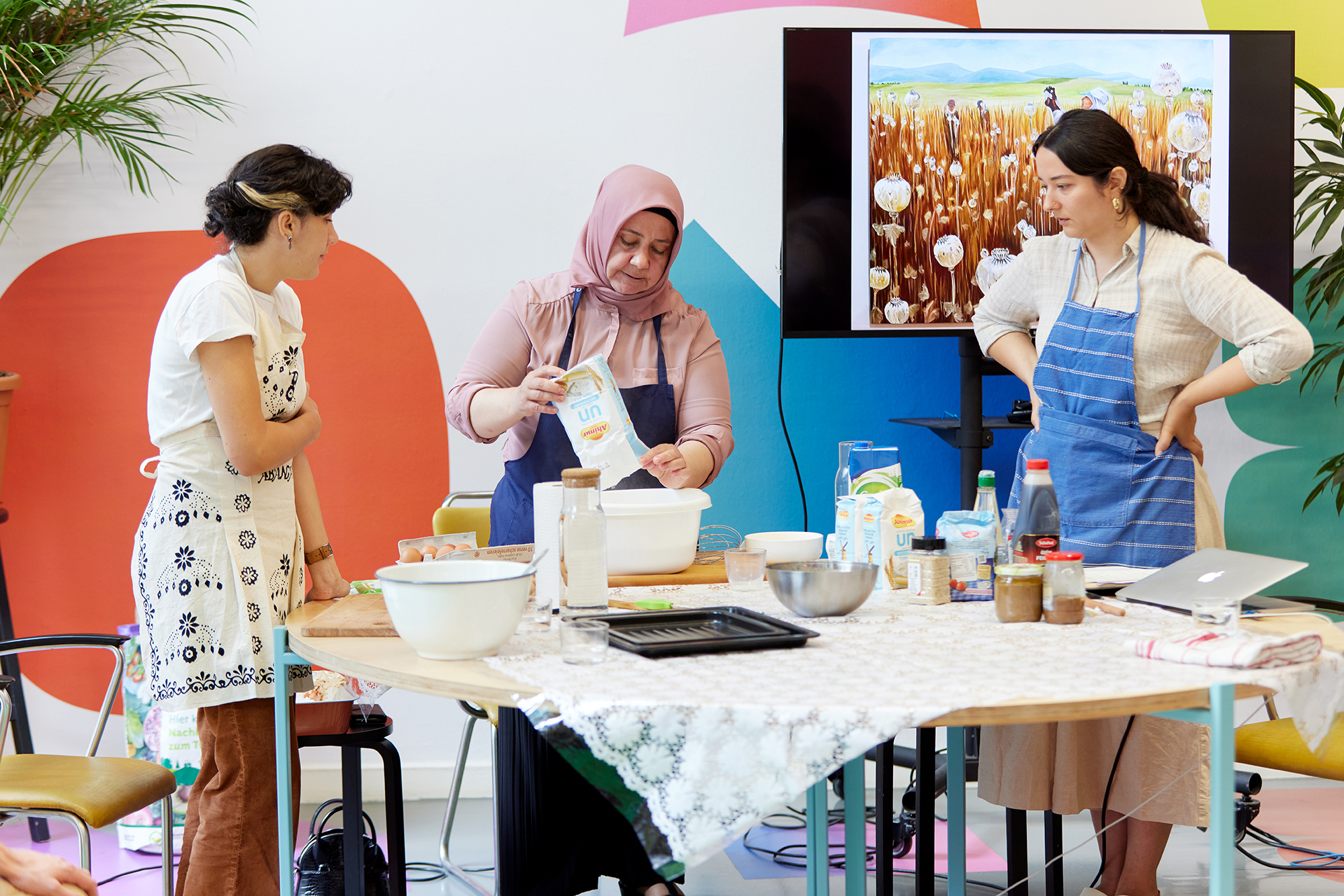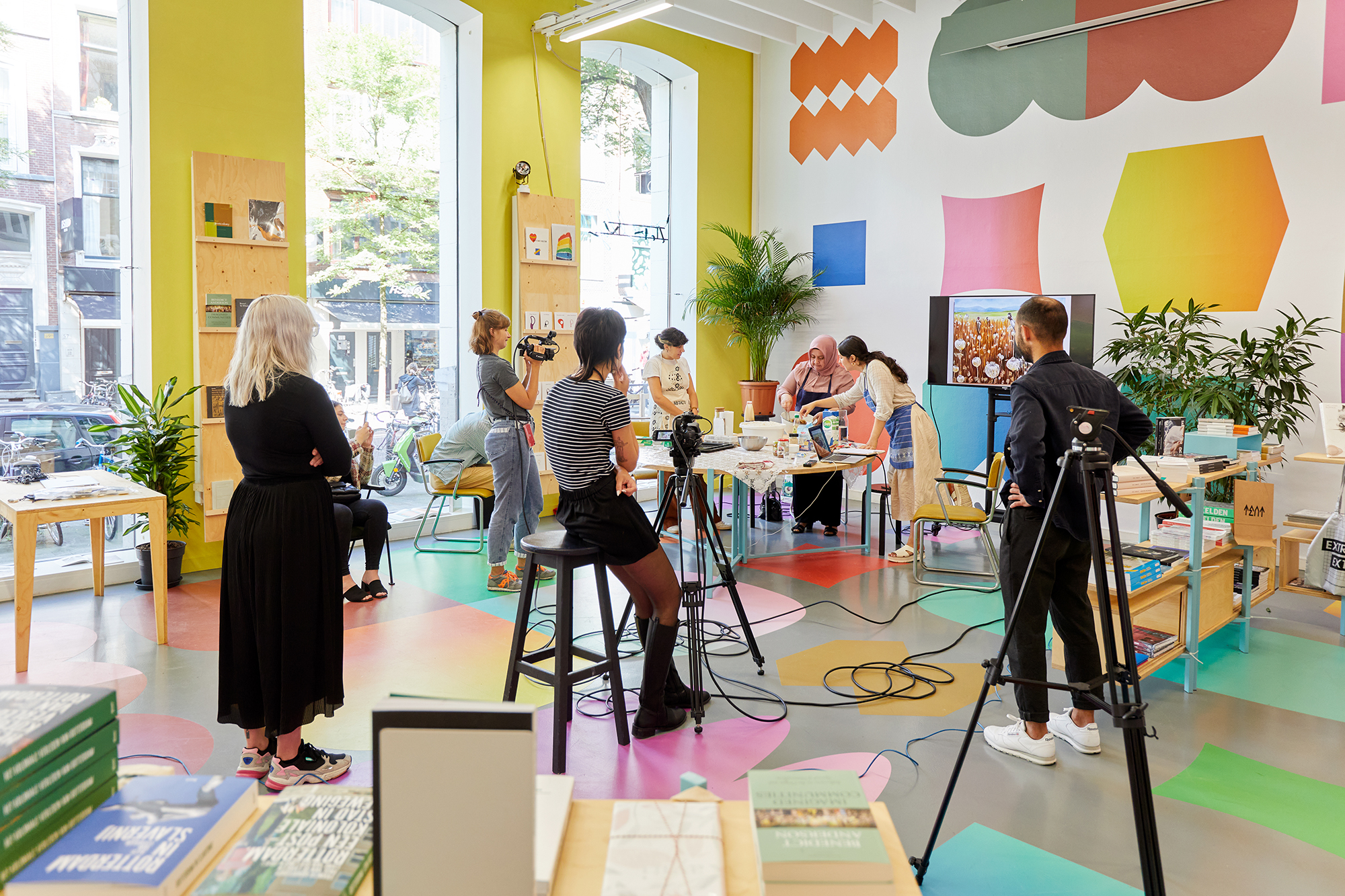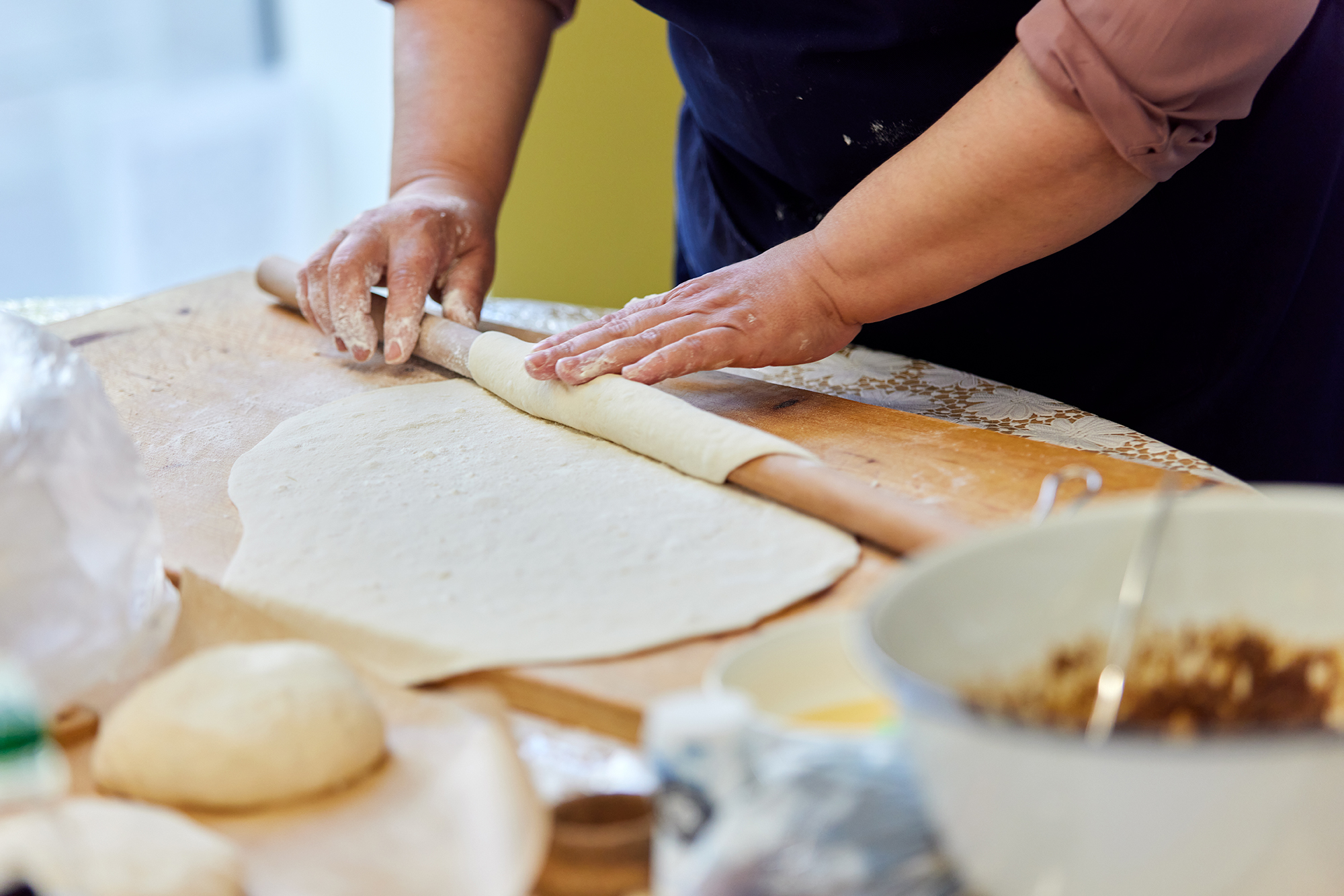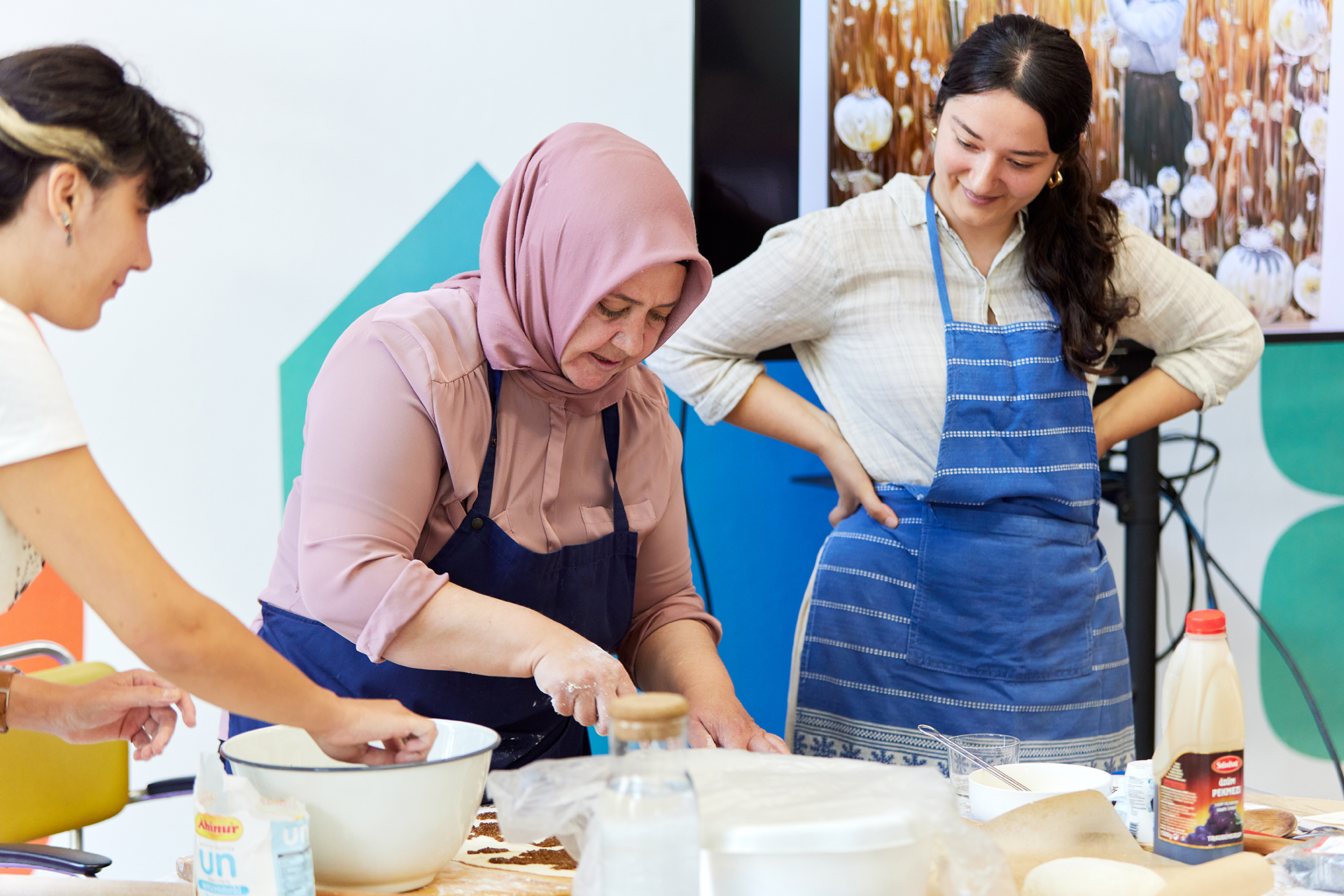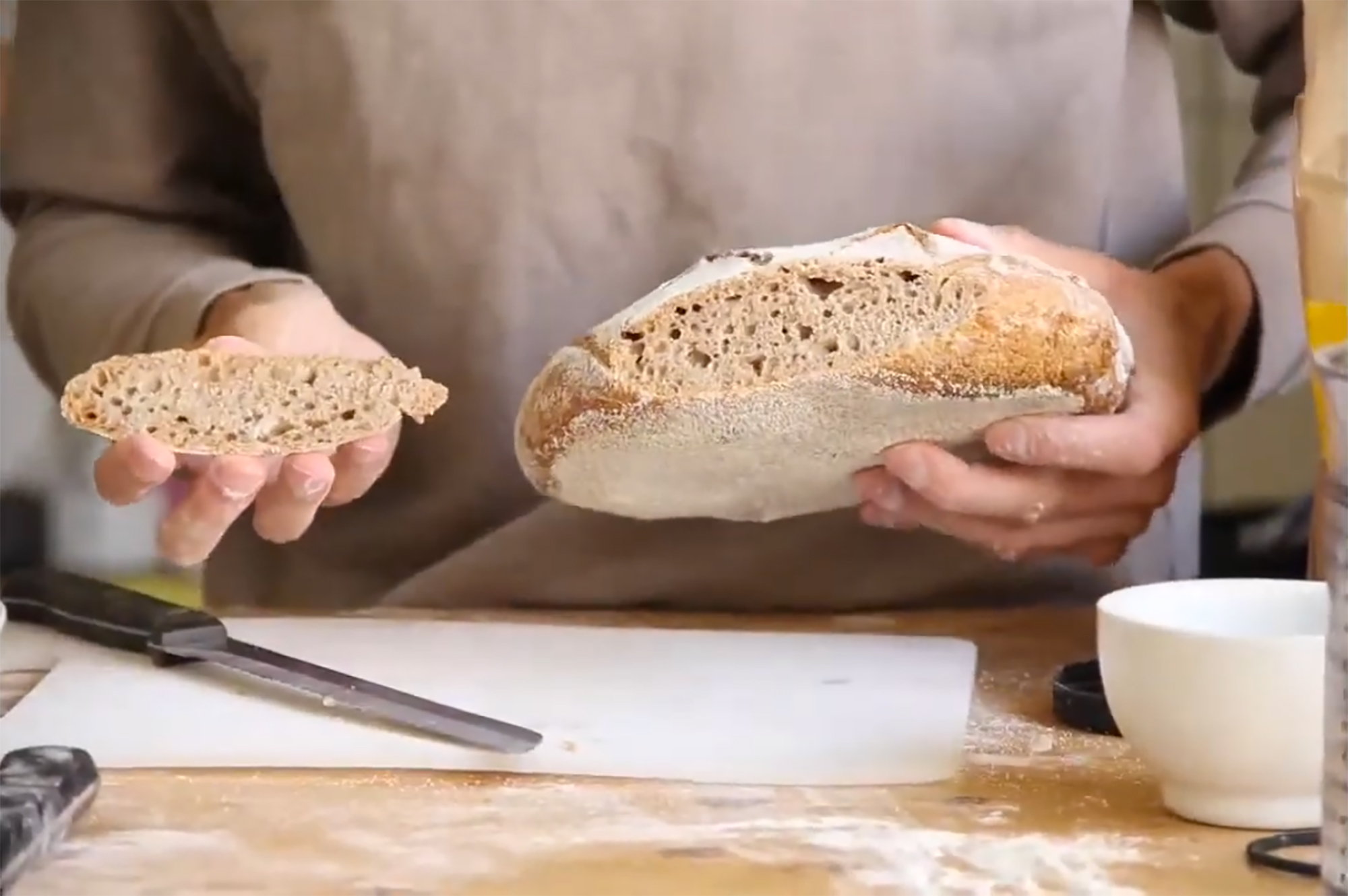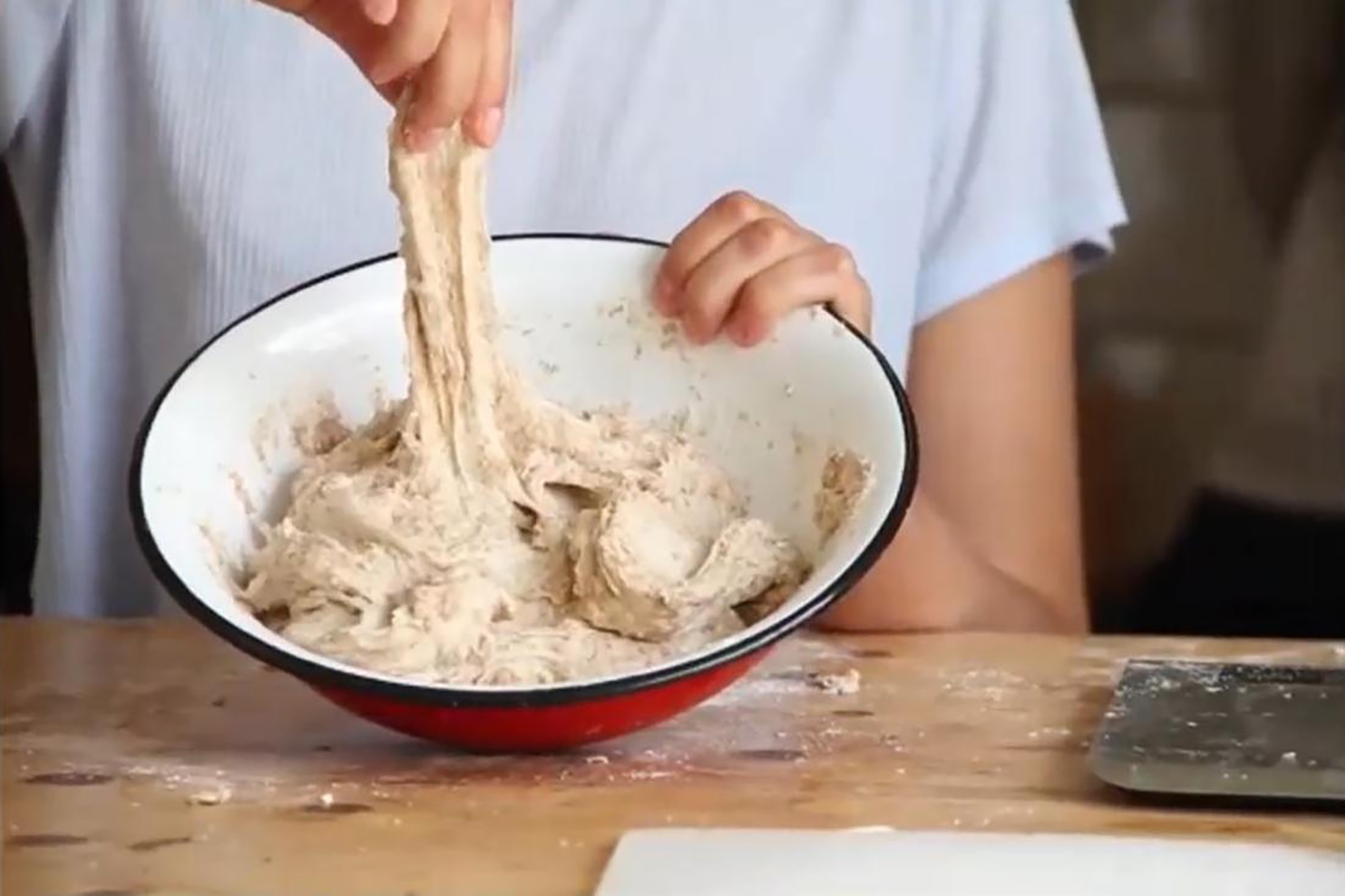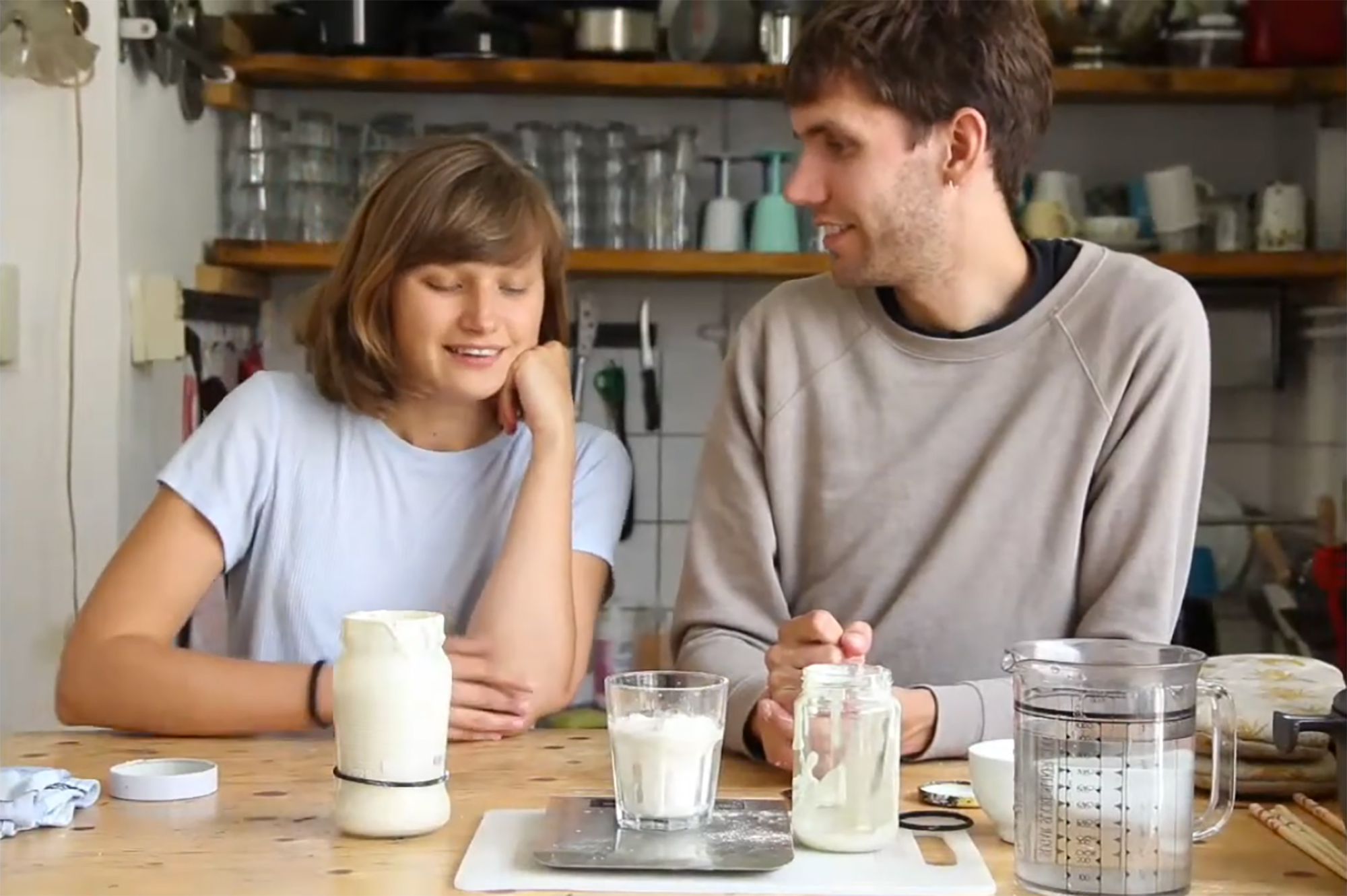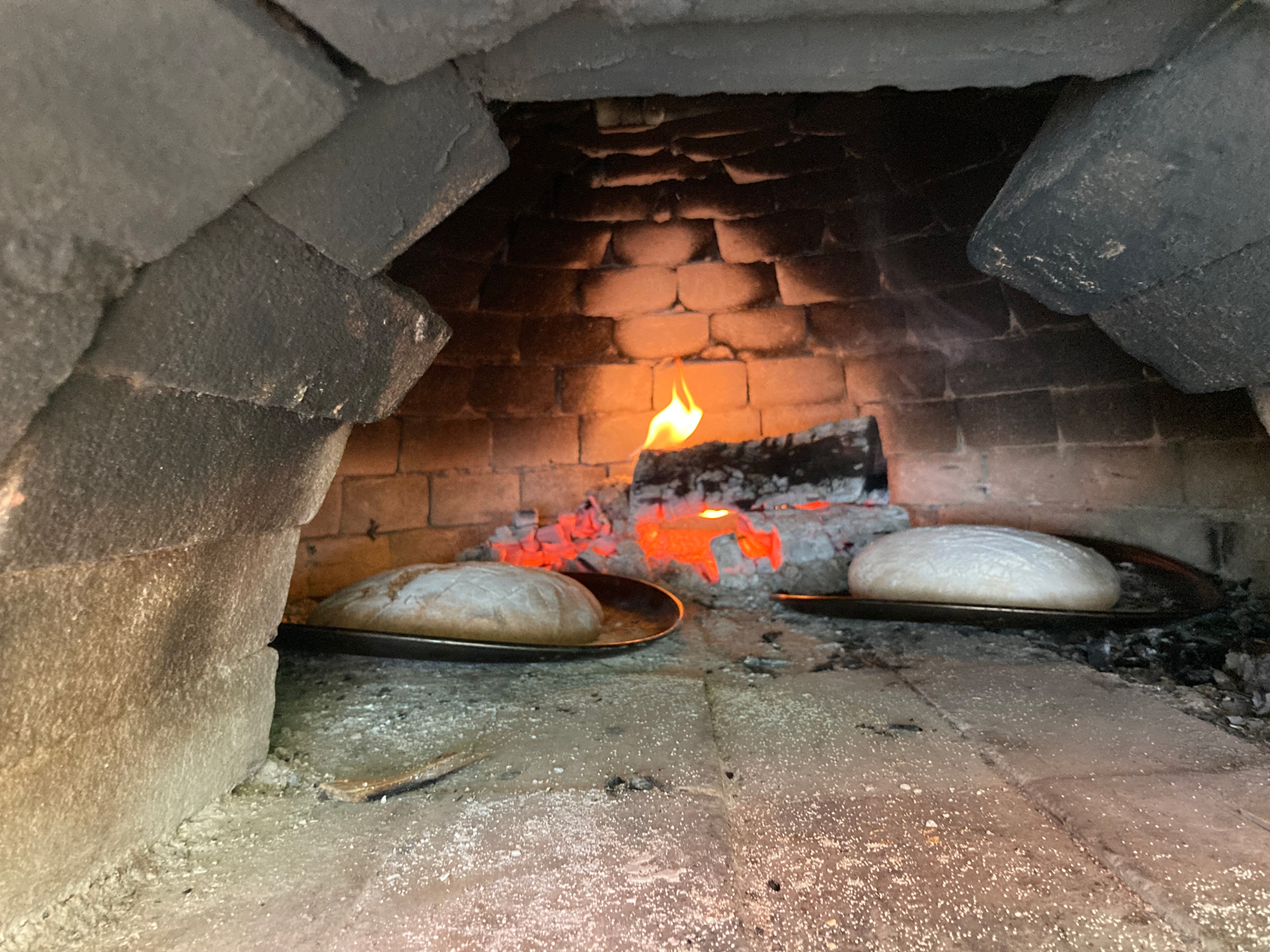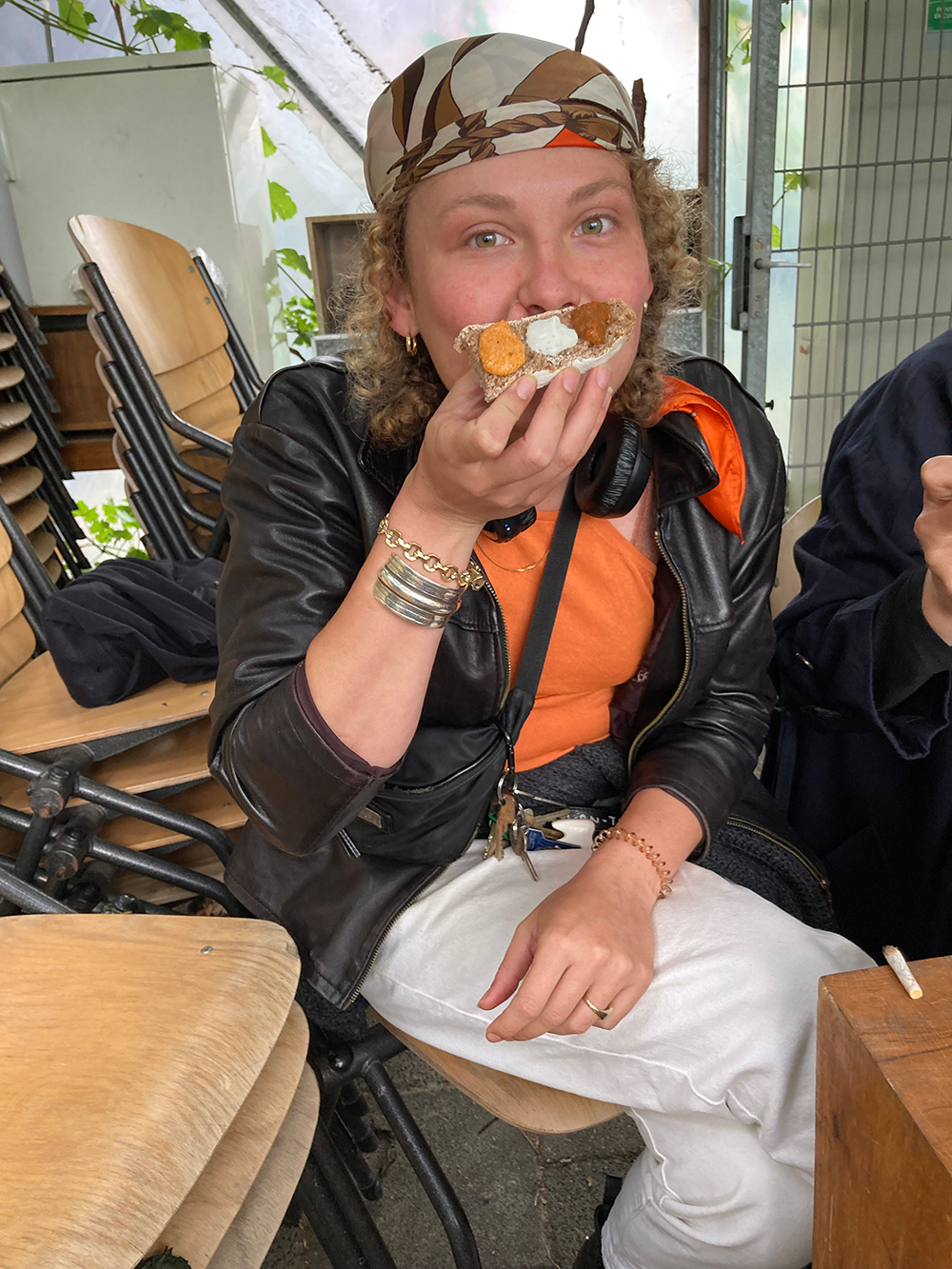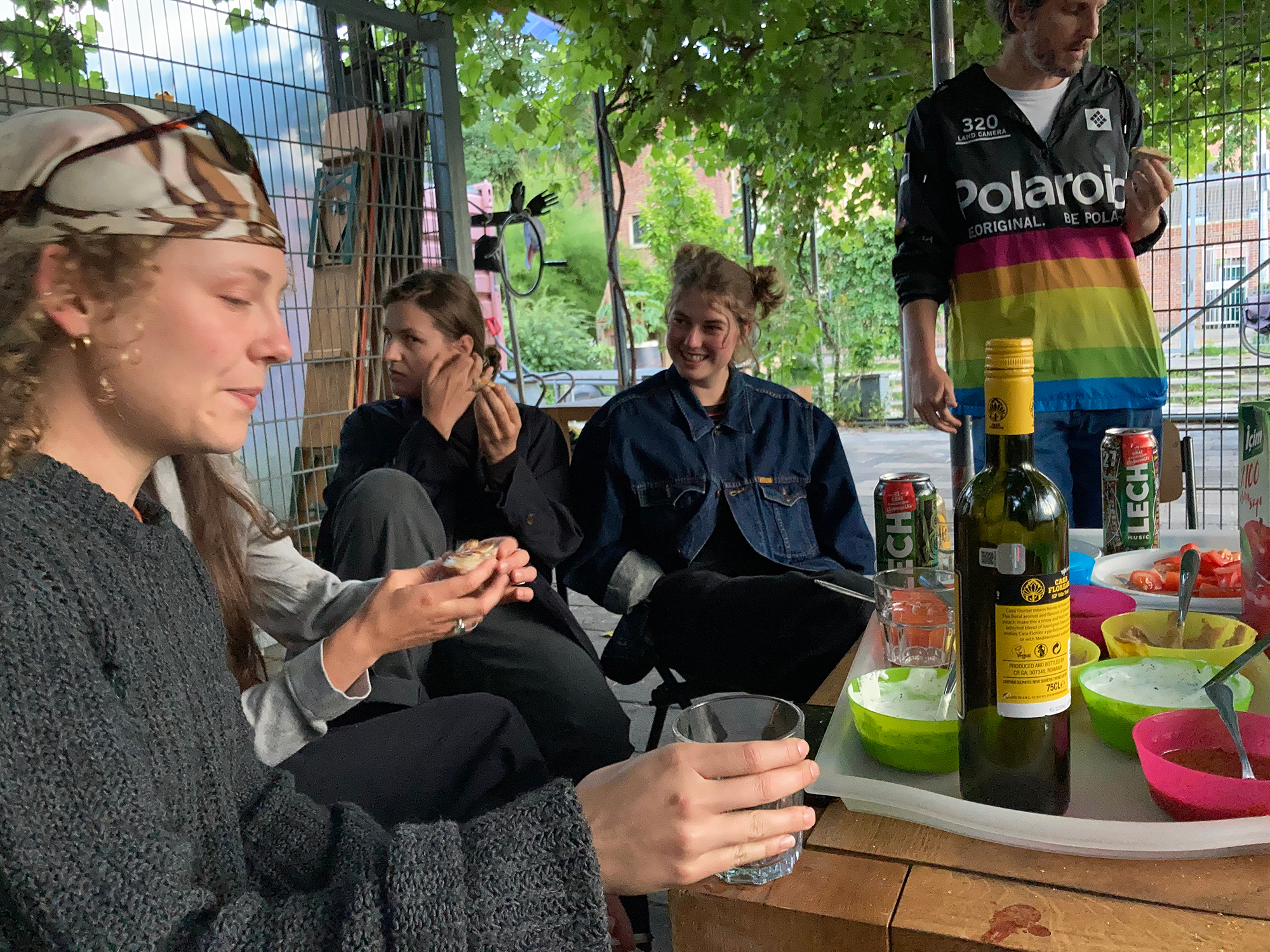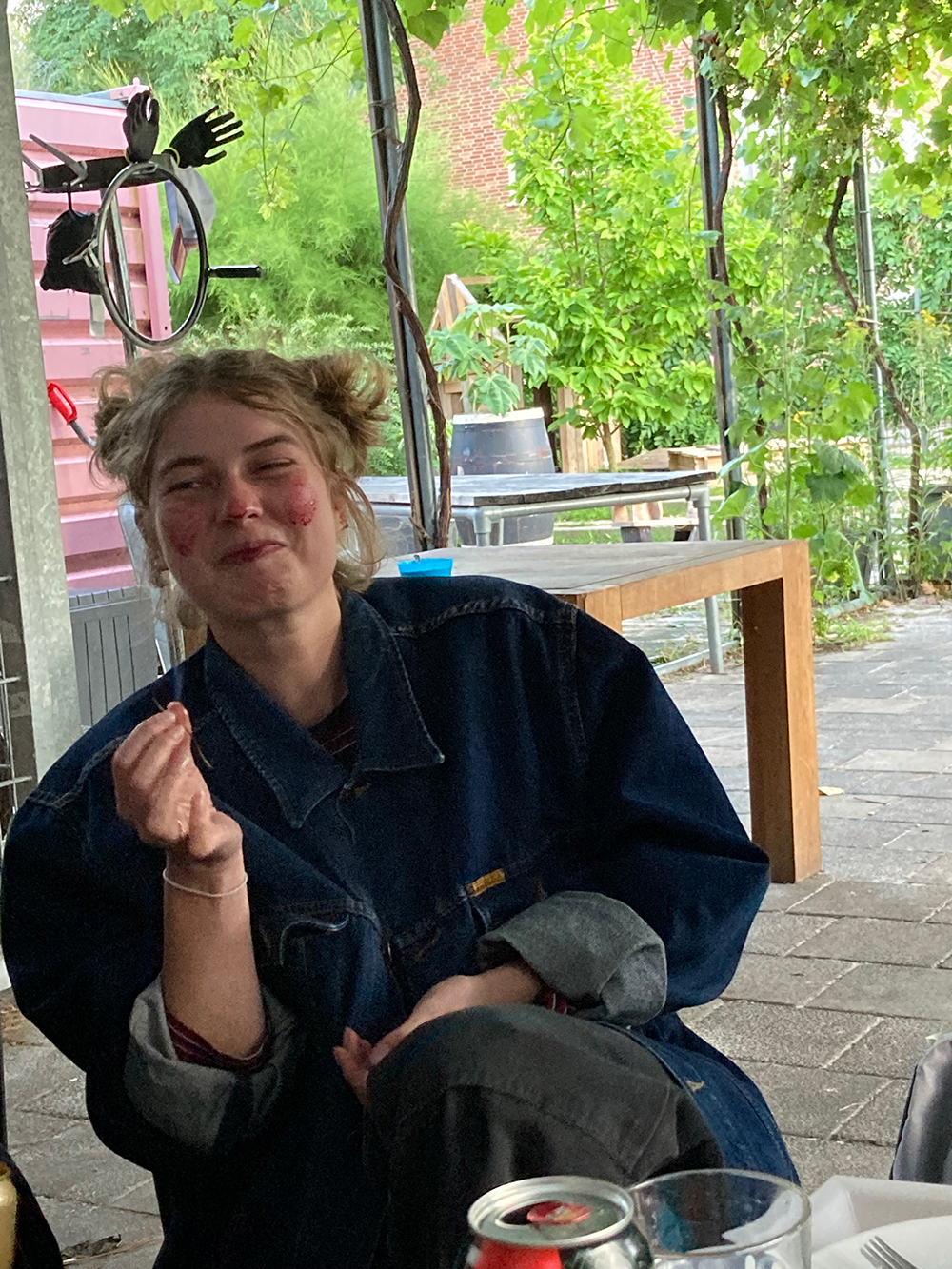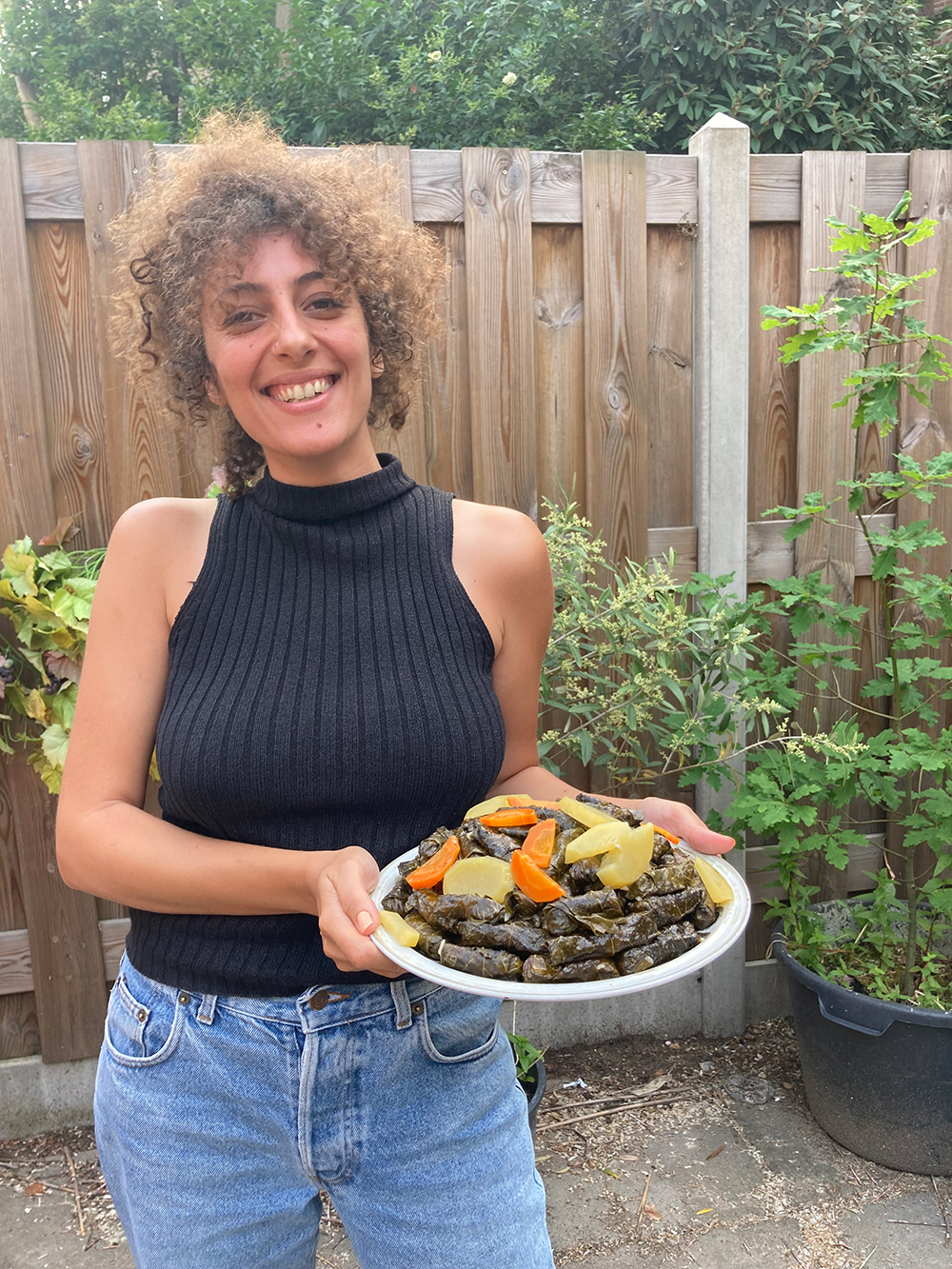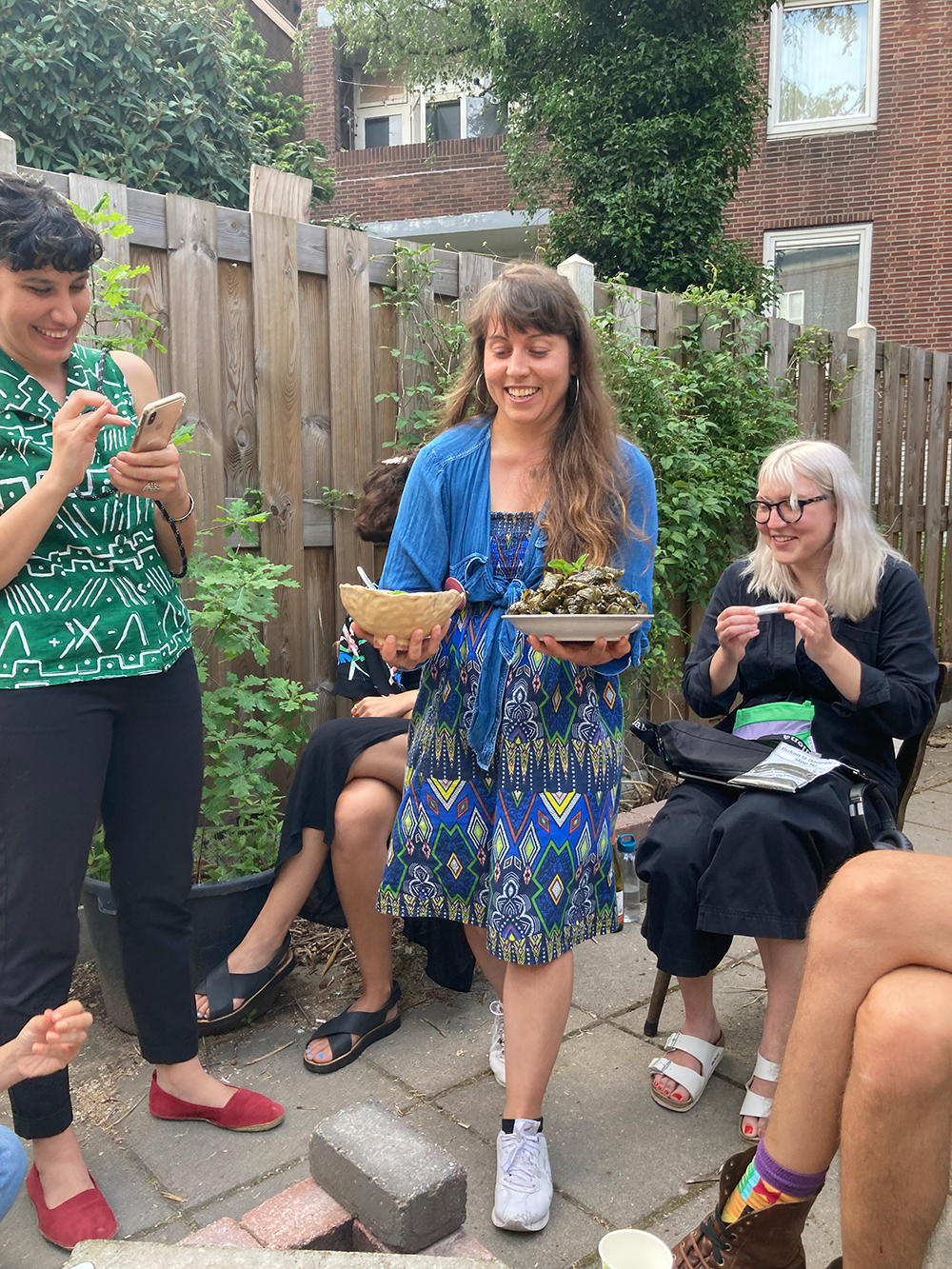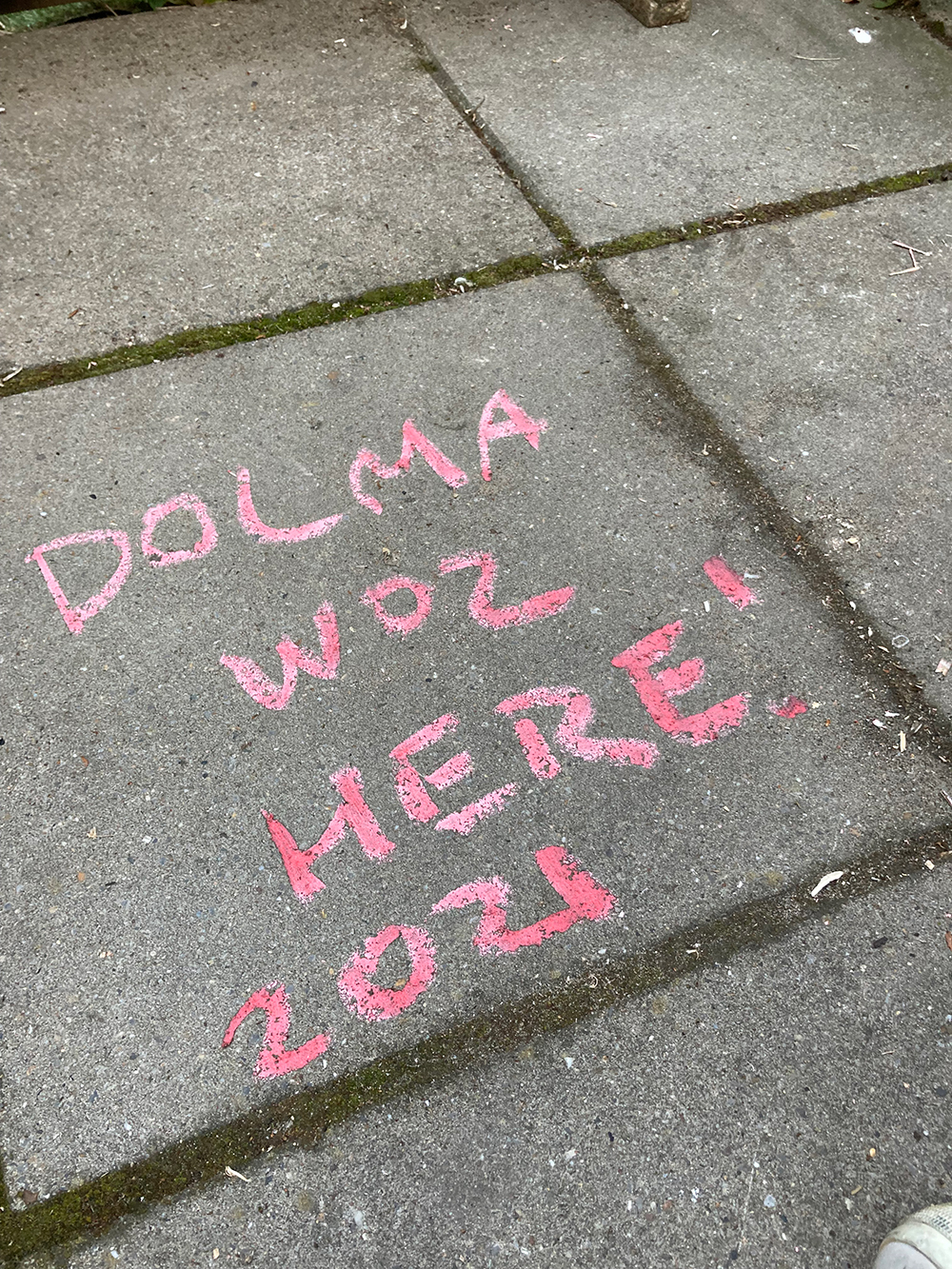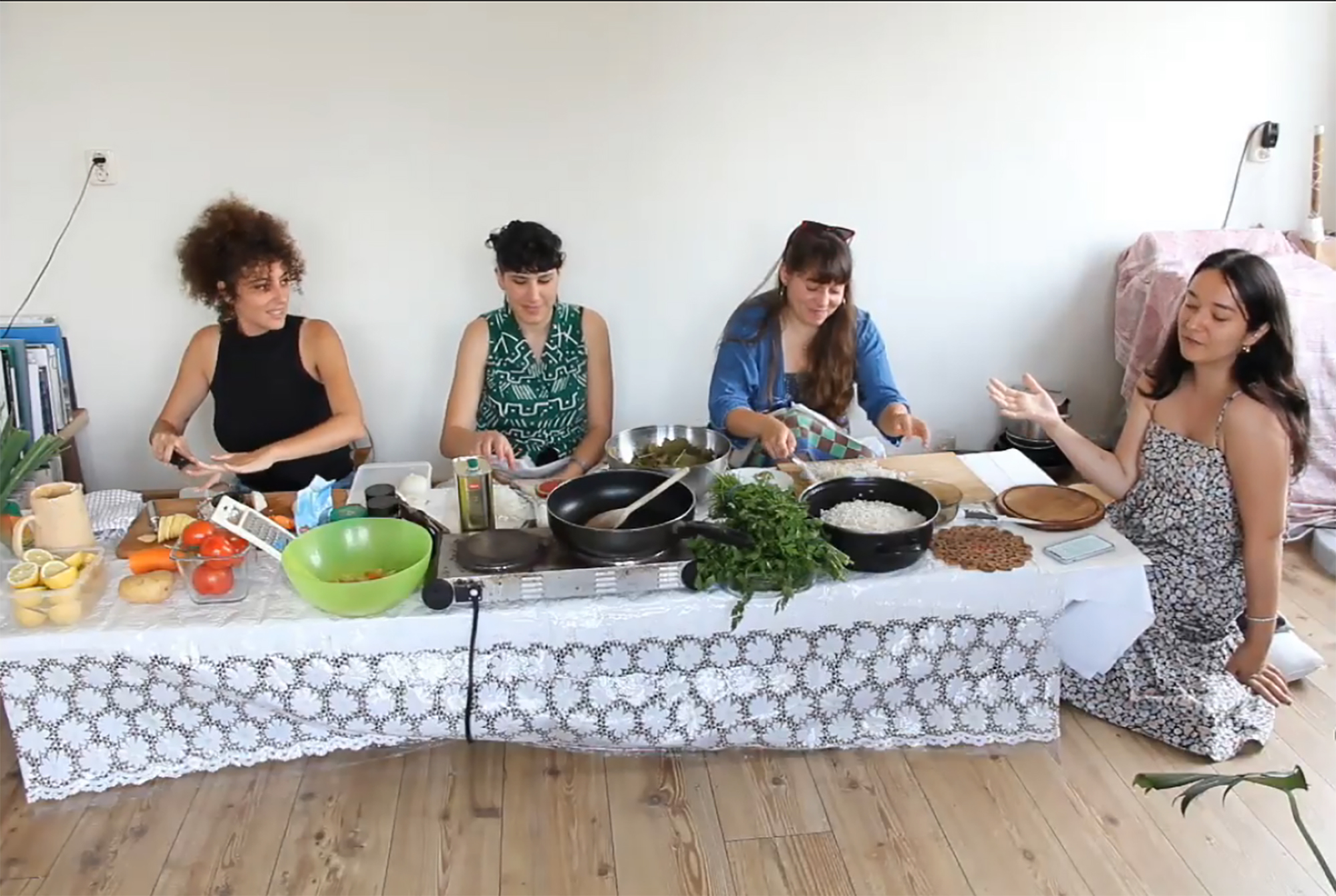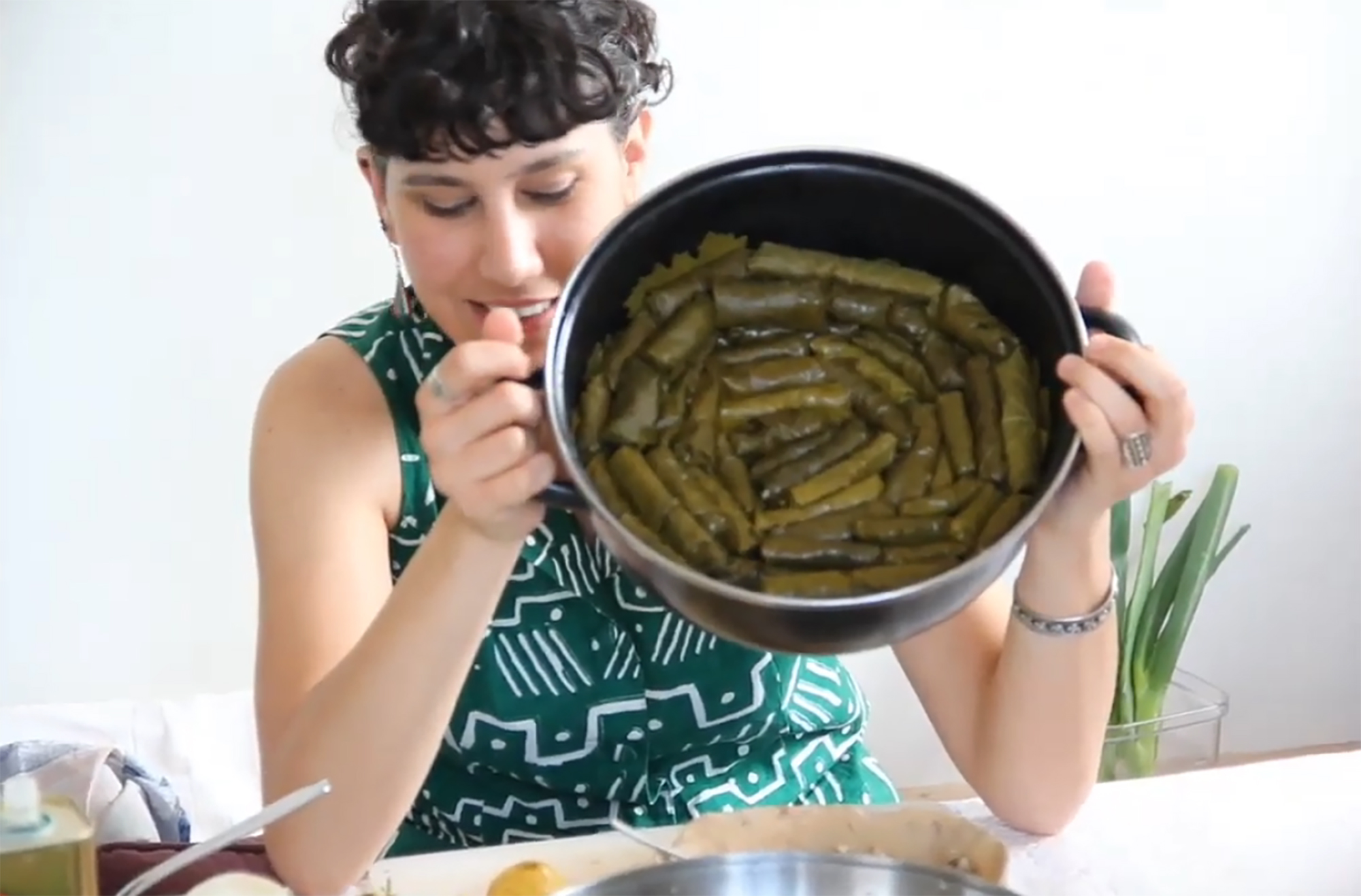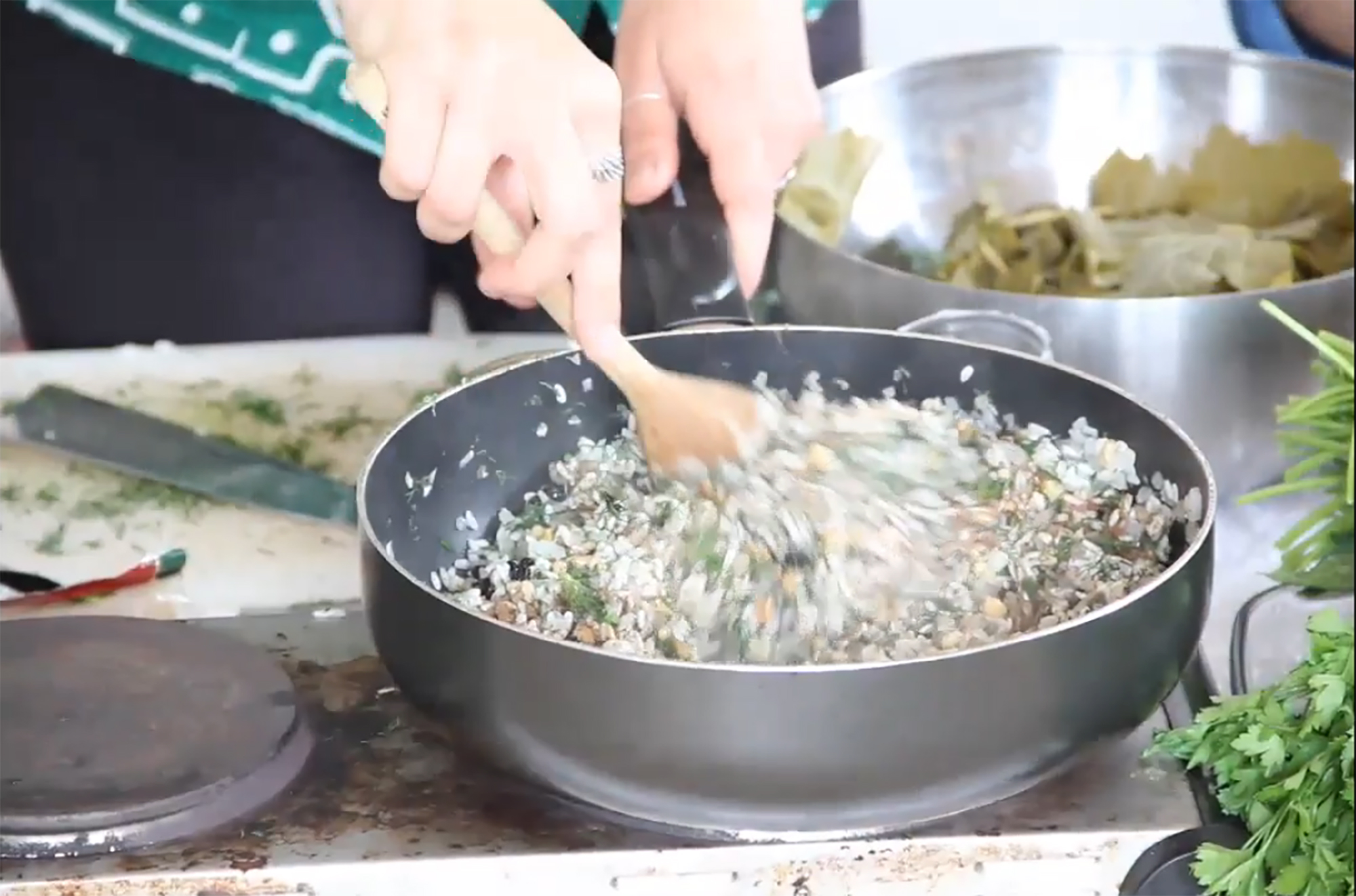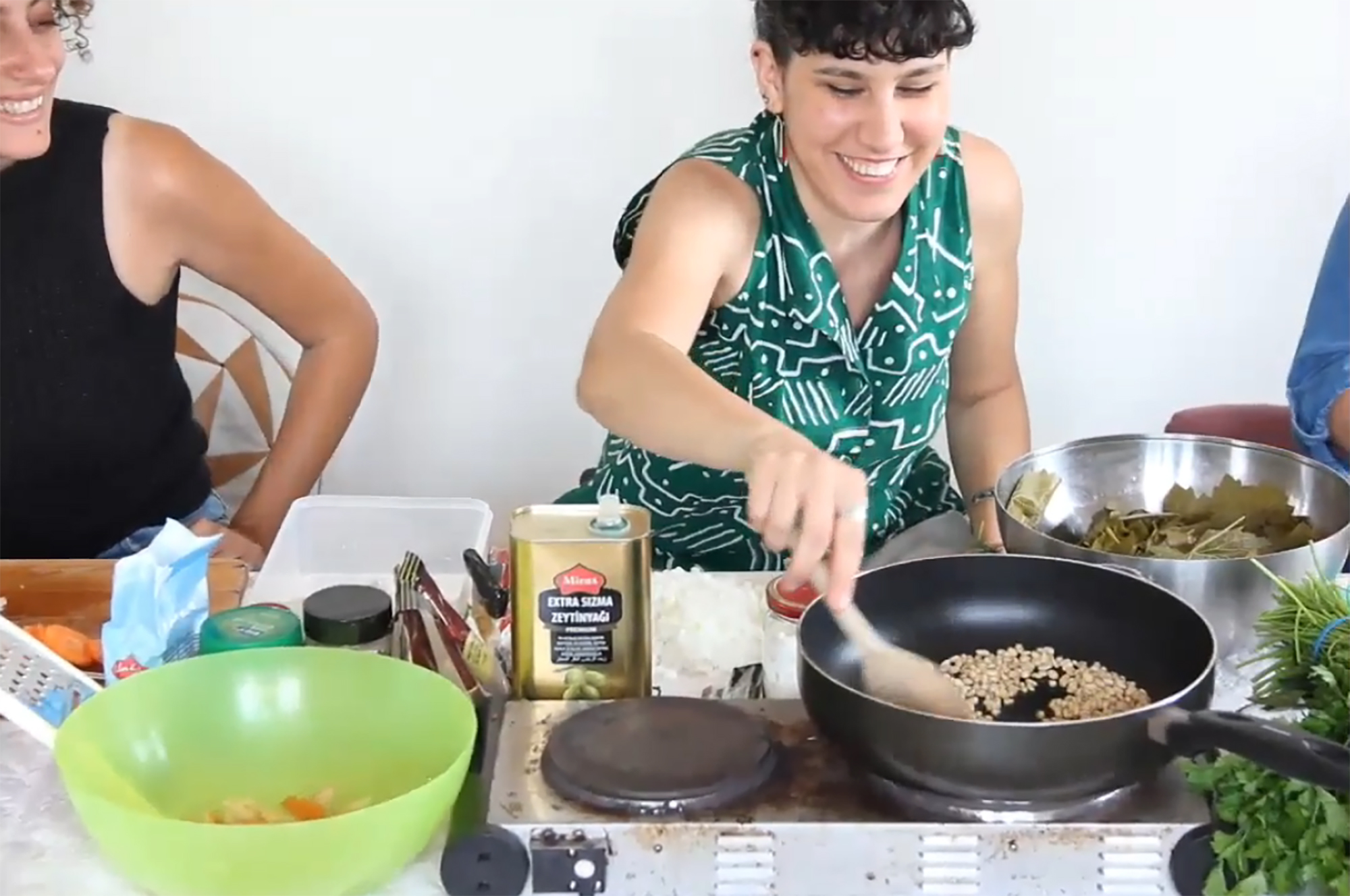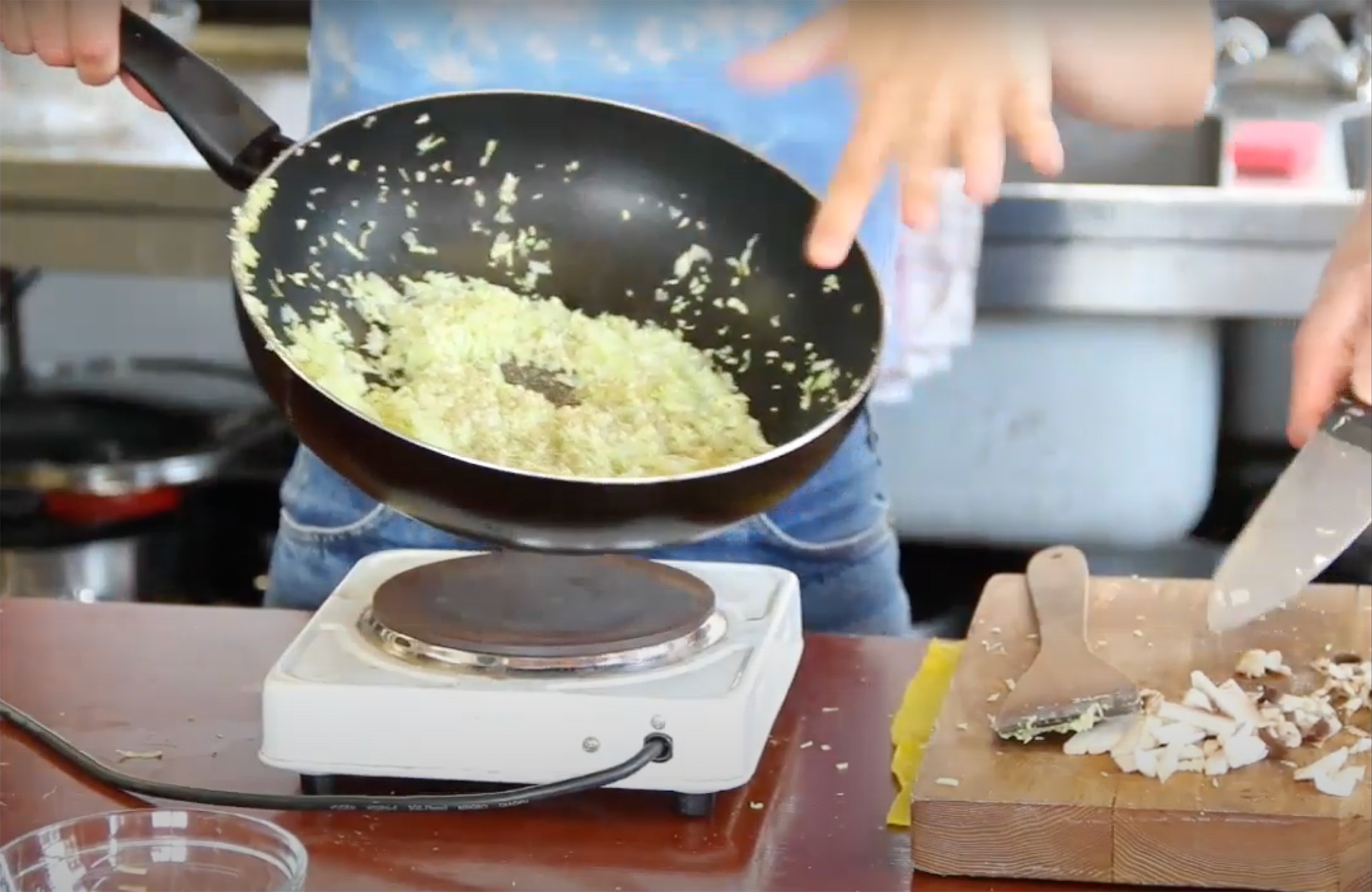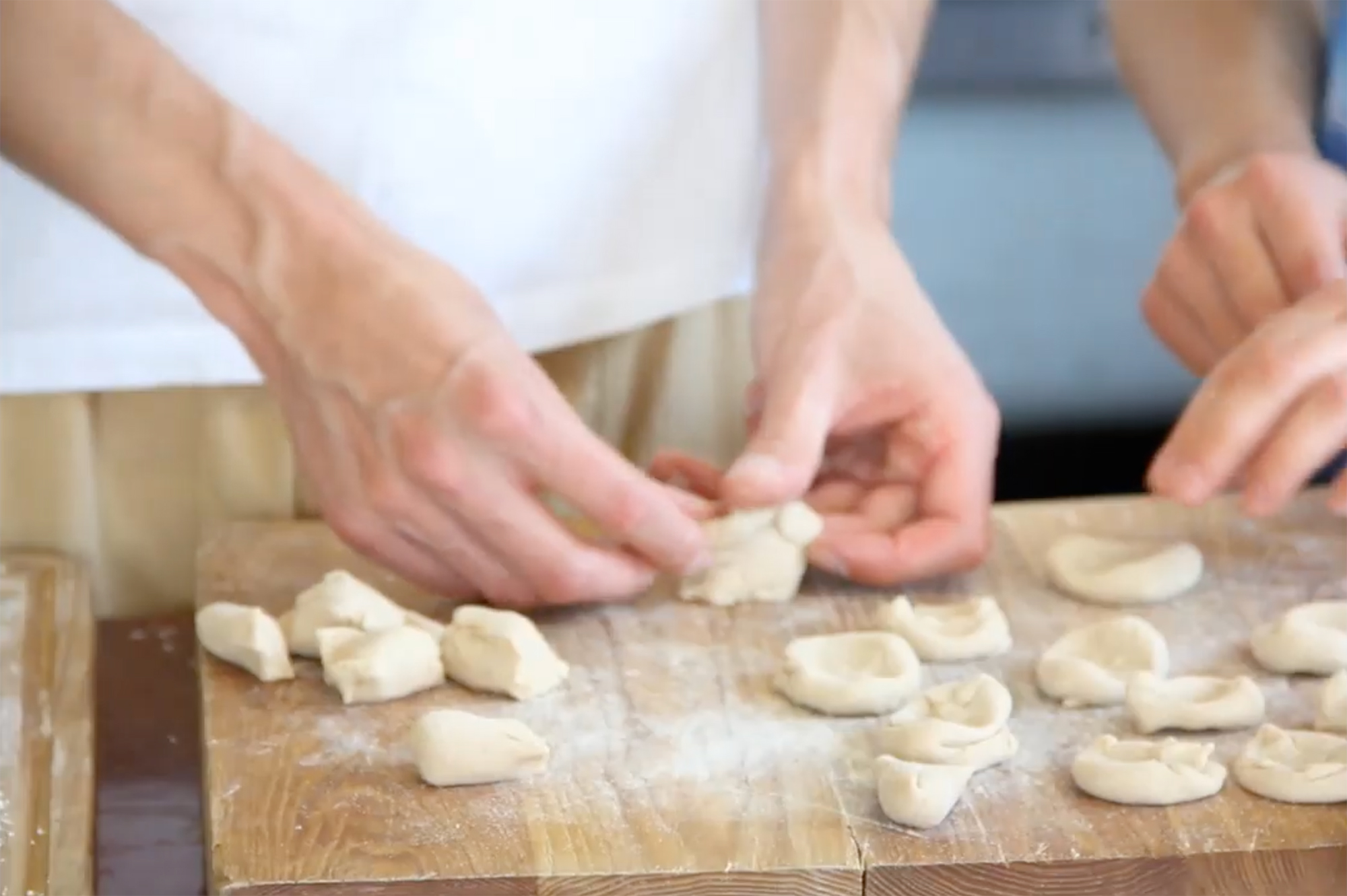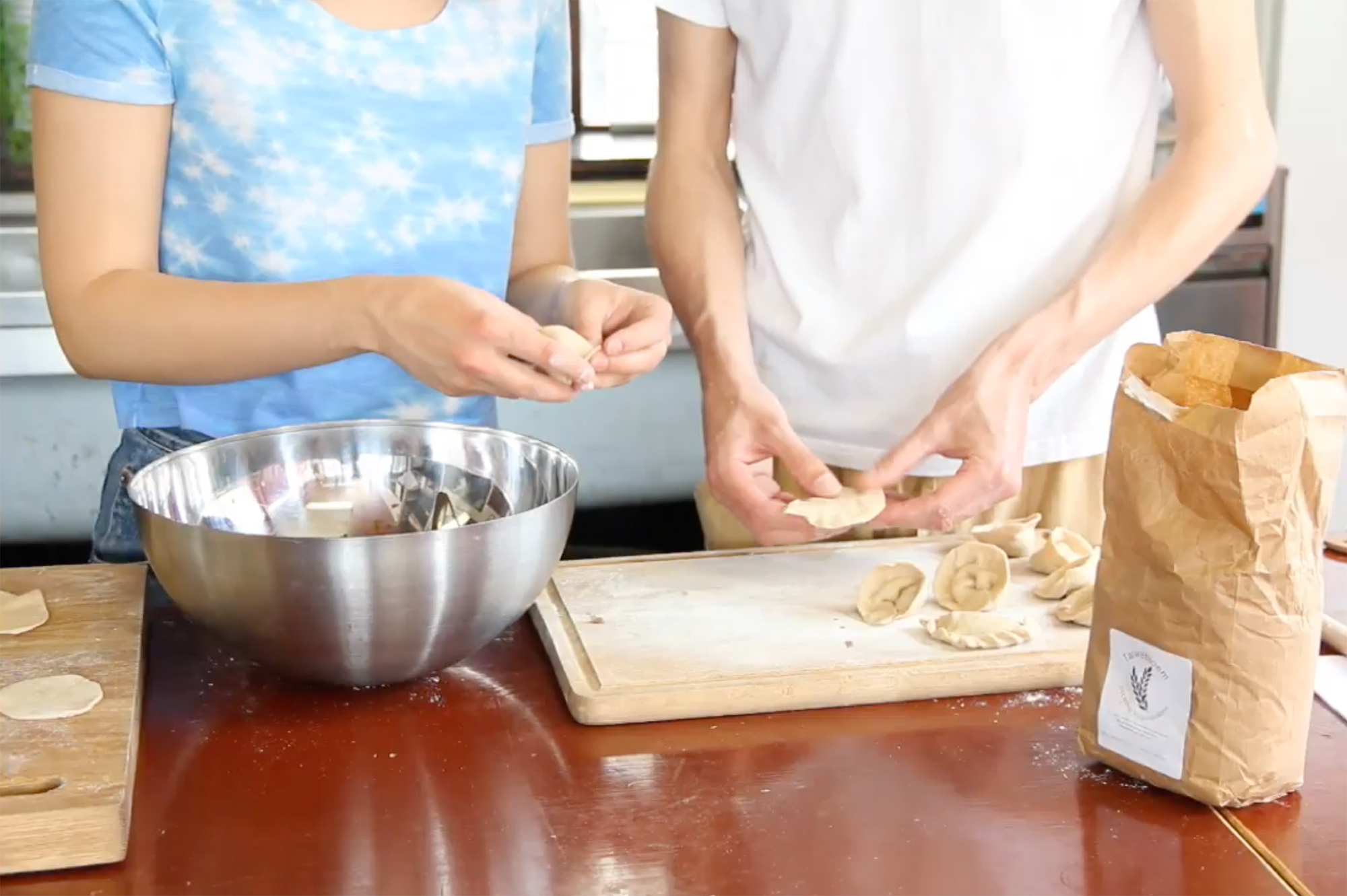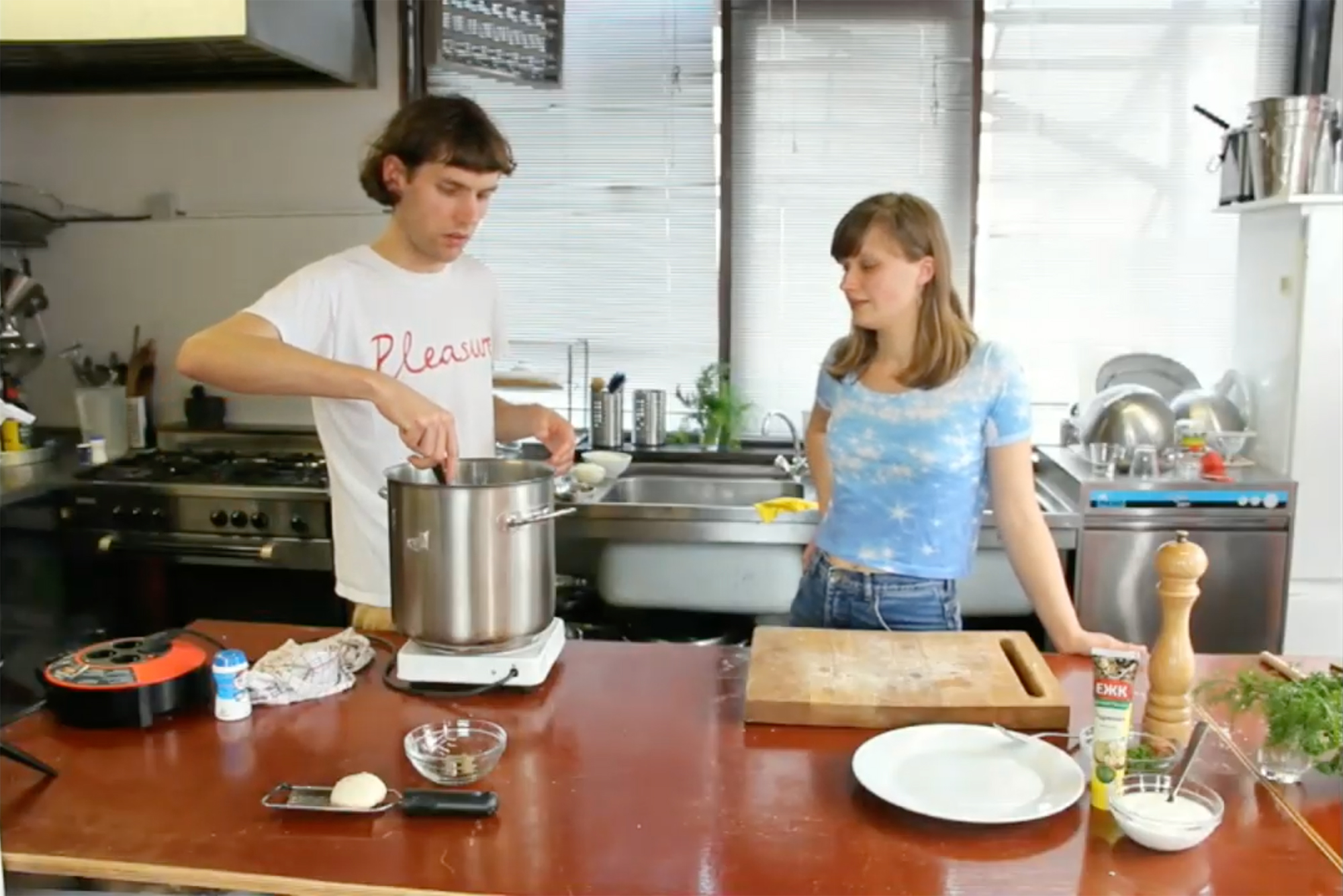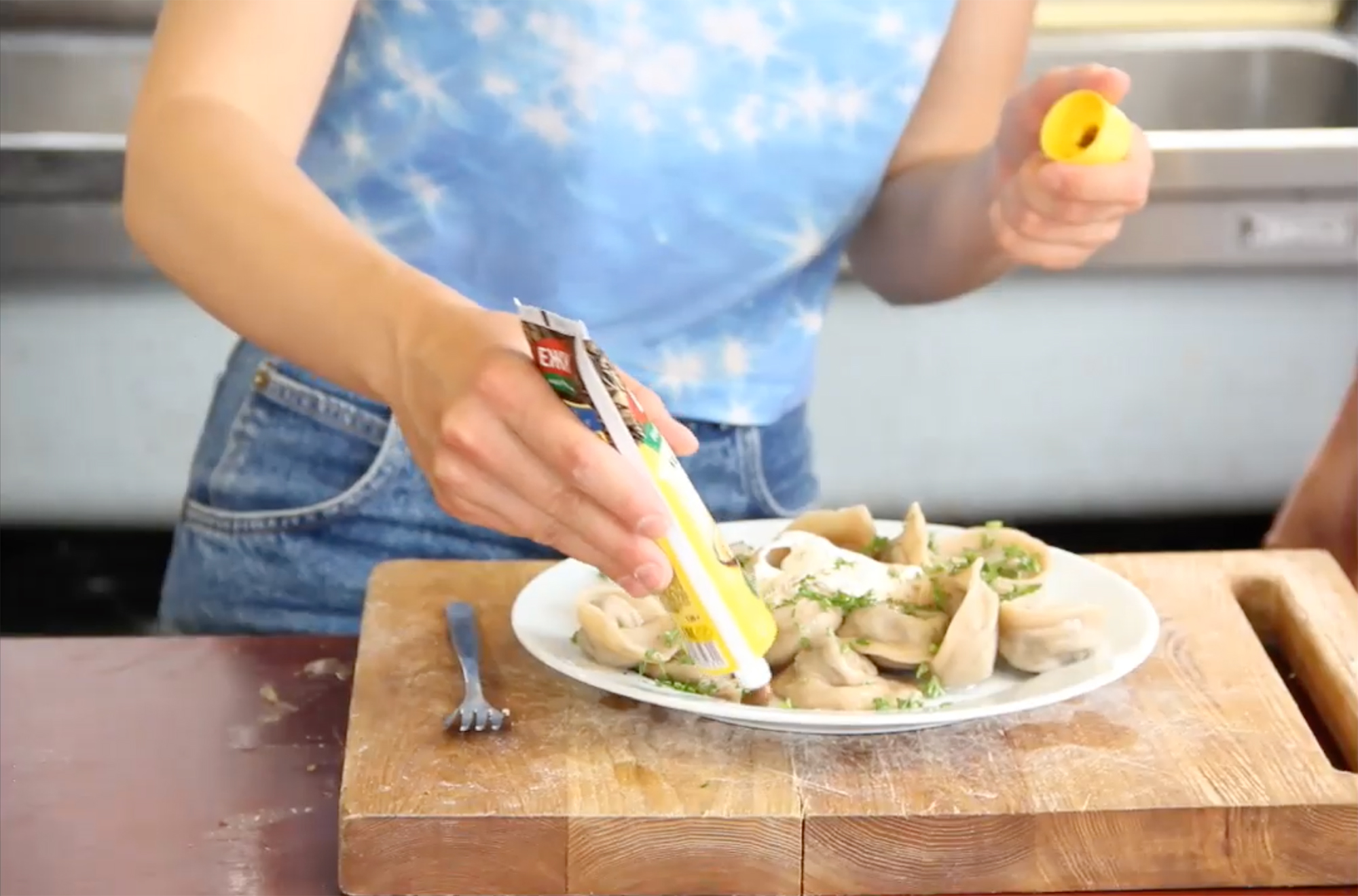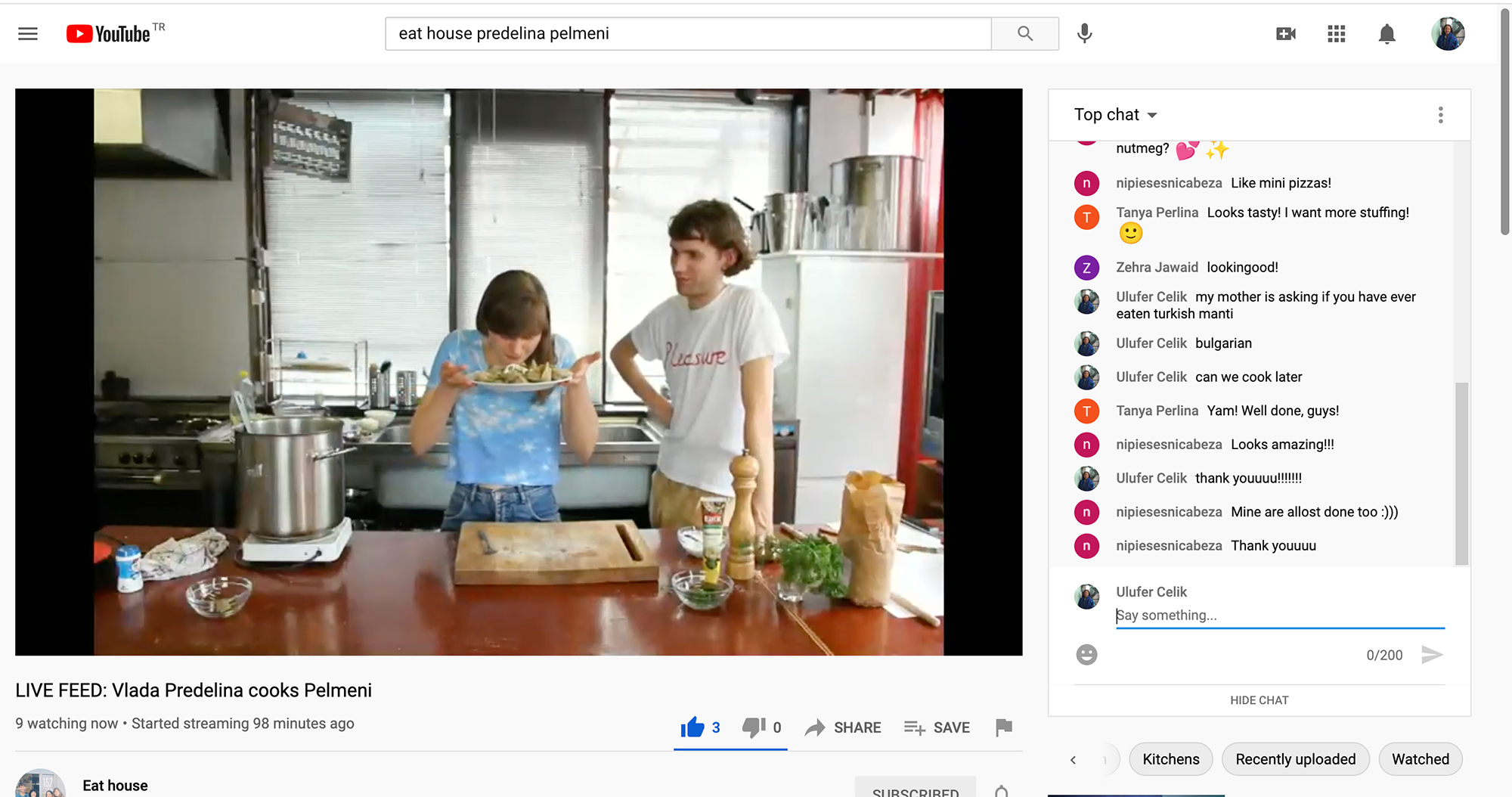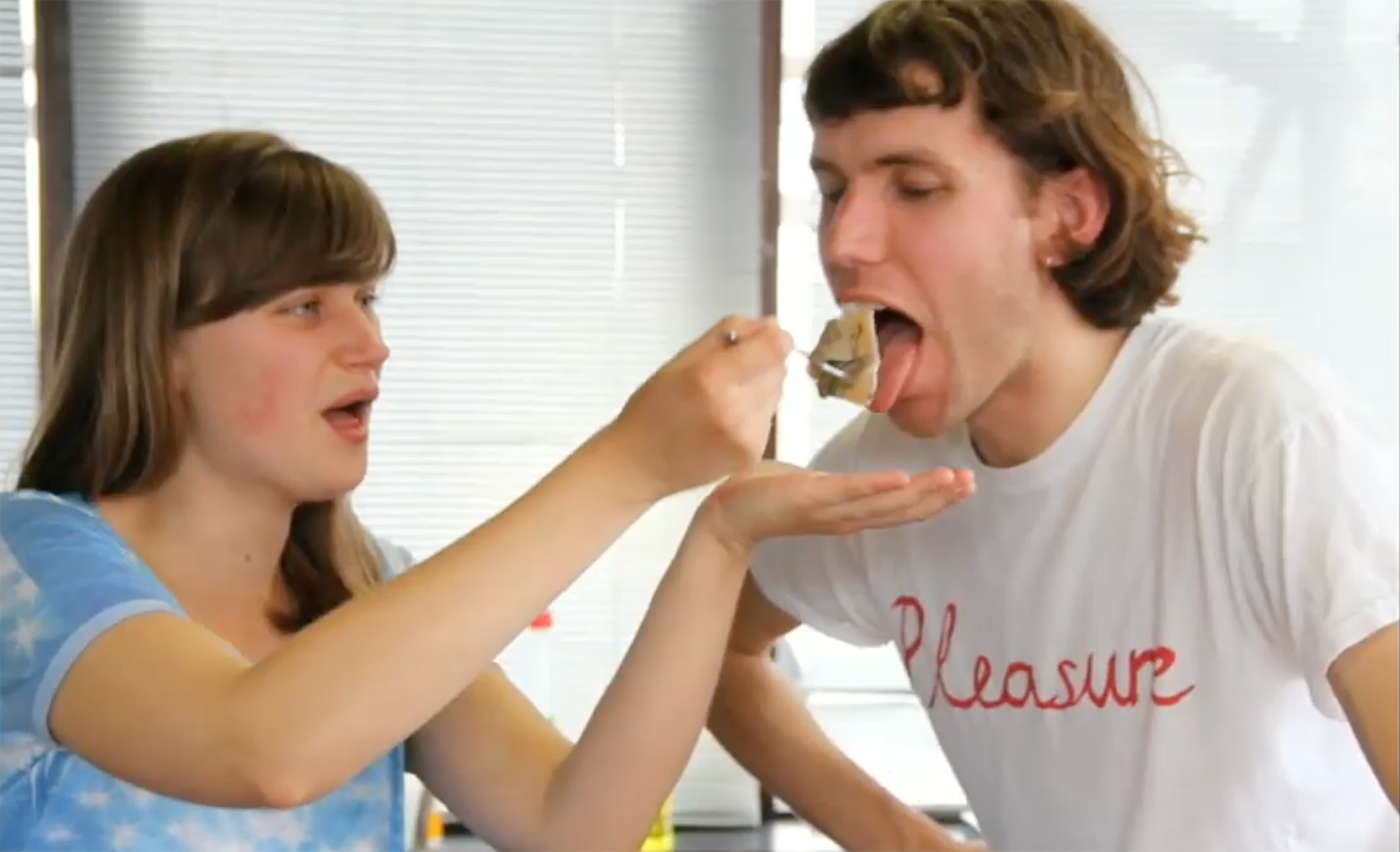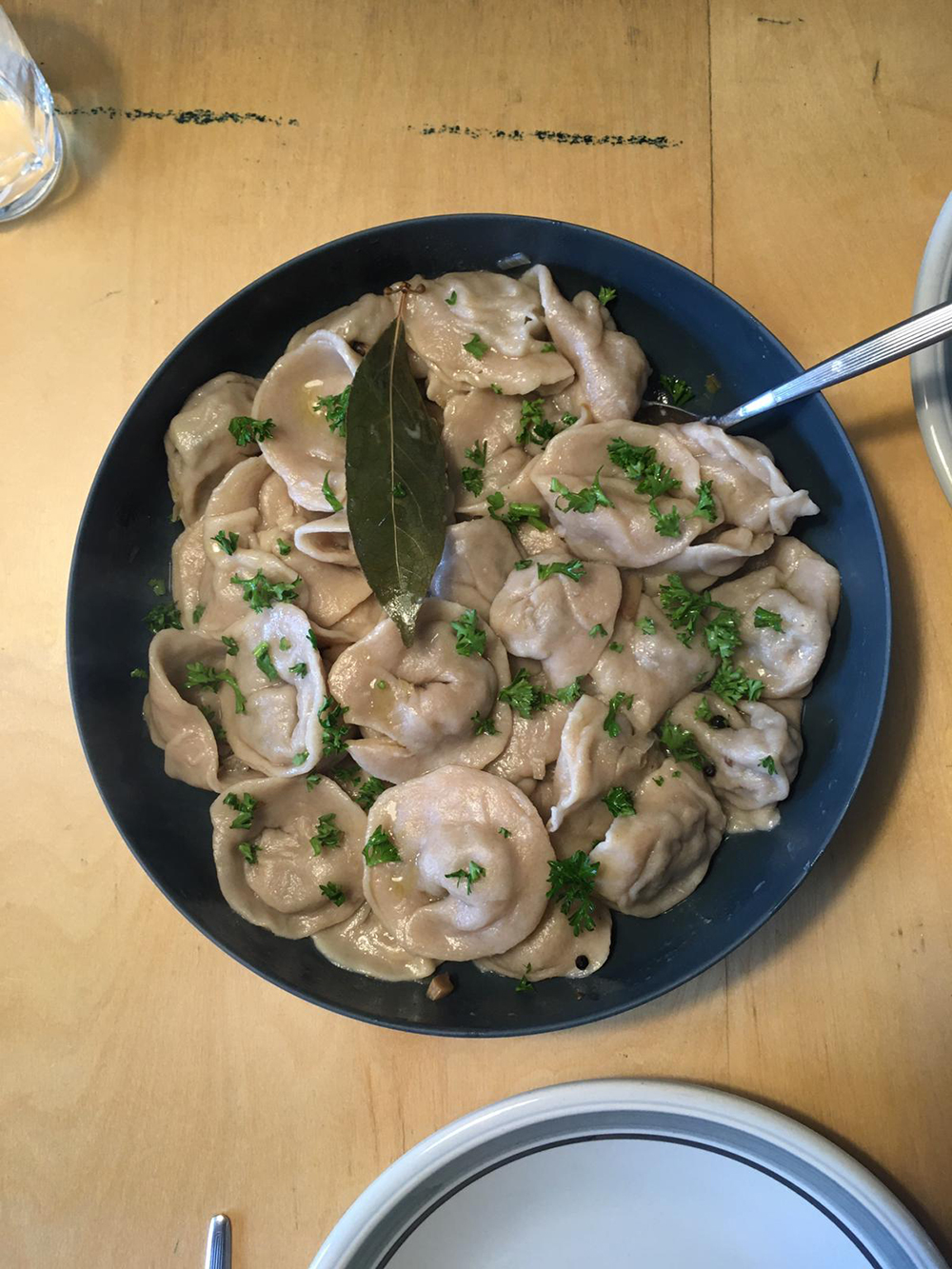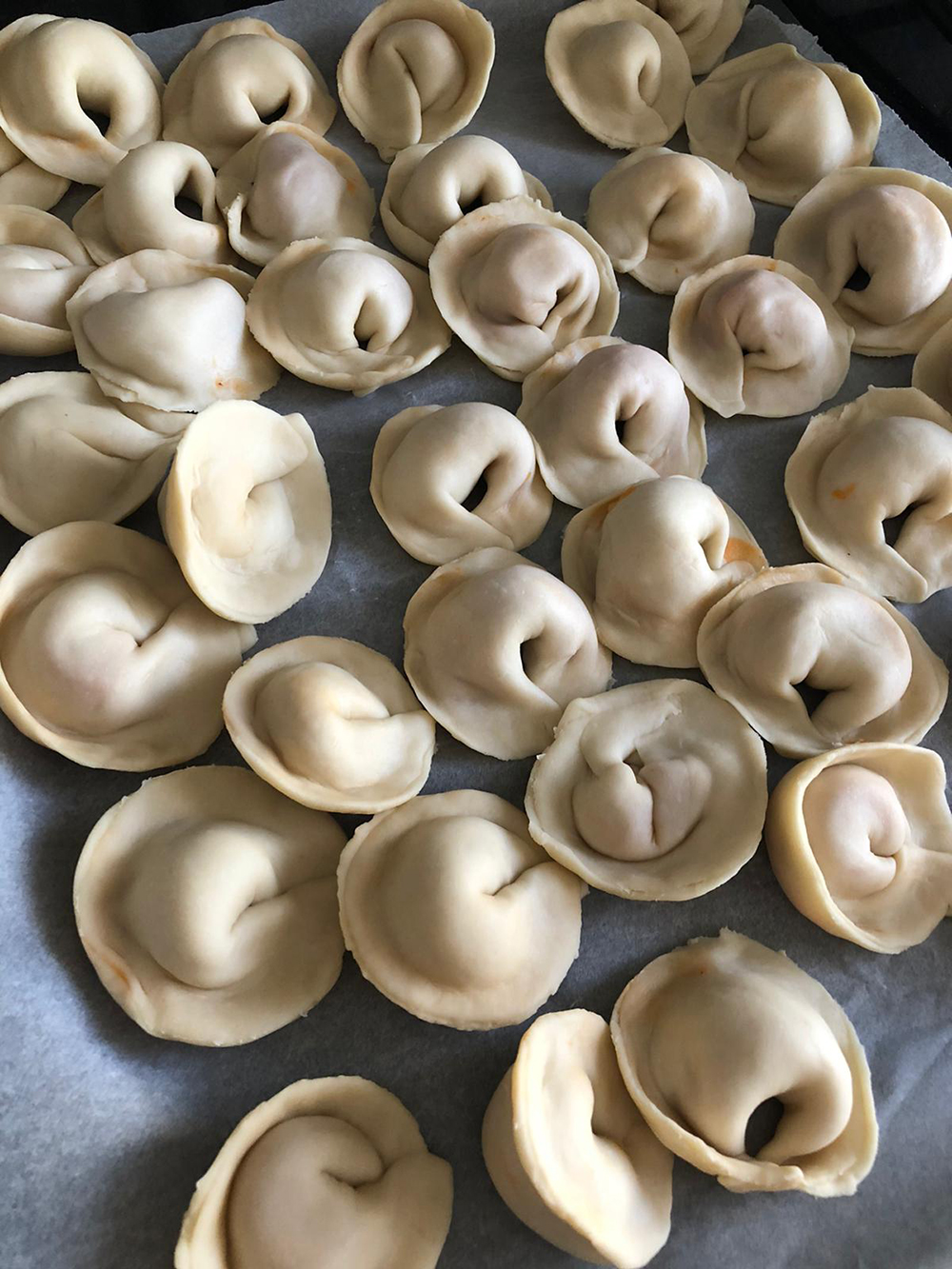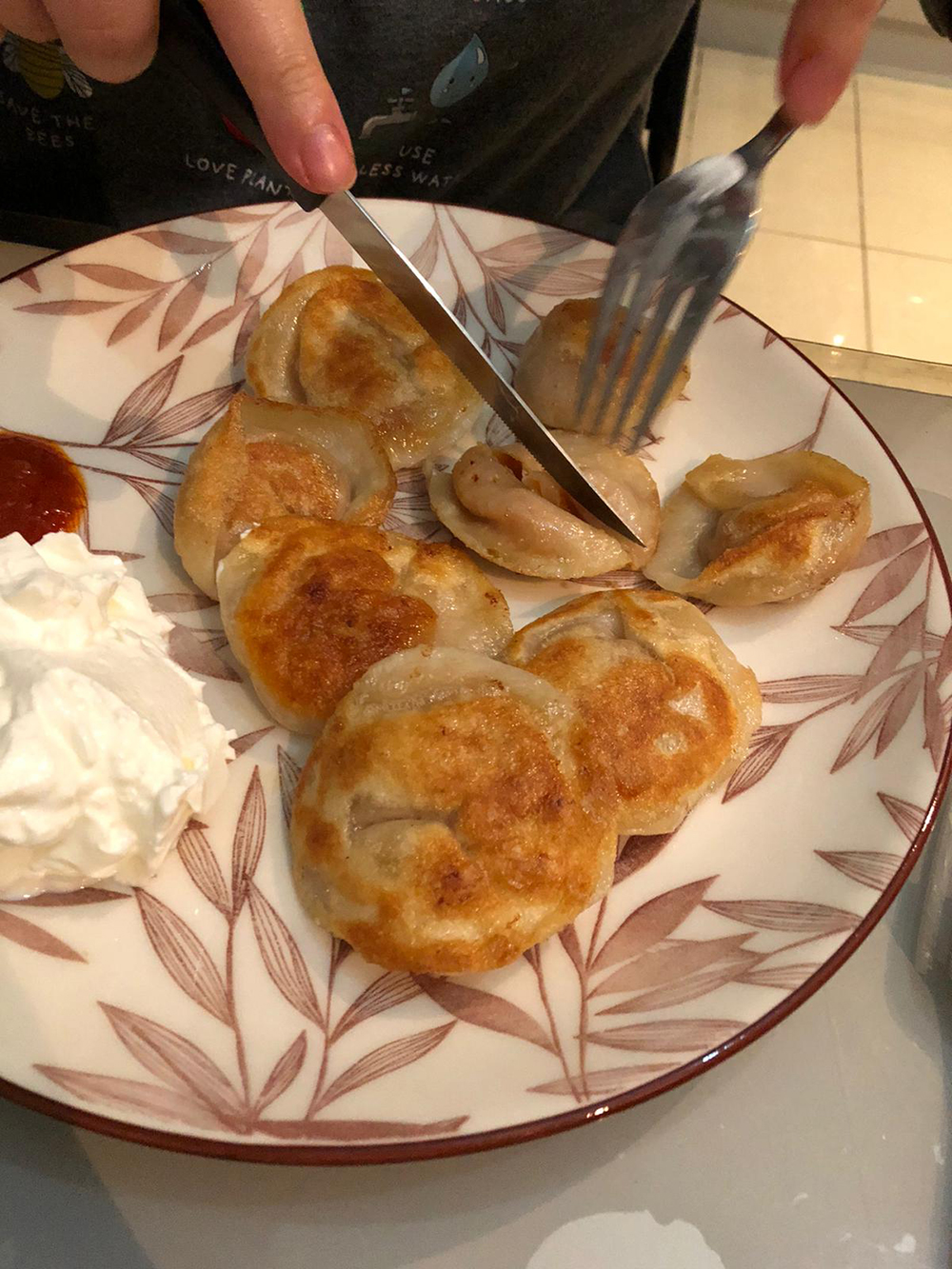 LIVE FEED
Various venues Rotterdam & online




May 2021 - Aug 2021

LIVE FEED was an online cooking broadcast where members of Eathouse collective shared, discussed and demonstrated a recipe that resonates
with their artistic practice.
Each broadcast was hosted by a different arts venues around Rotterdam and kindly supported by CBK Rotterdam.

LIVE FEED: Ulufer Çelik cooks Gömbe with Şennur Turgut
Kunstinstituut Melly, Rotterdam 28th August 2021

As part of their summer program, Kunstinstituut Melly hosted a live Gömbe cooking event with Eathouse member Ulufer Çelik. This event was the fourth rendition of LIVE FEED with a step-by-step demonstration of the making of this unique recipe from central Anatolia, accompanied by the excerpts of Ulufer's artistic research focusing on the dual nature of opium harvest in Doganhisar village (Turkey) in relation to ecology, pain tolerance, and womanhood. During the event, special guest Şennur Turgut shared her experience and tips on this pastry filled with poppy seed paste.

LIVE FEED: Jake Caleb cooks Sourdough Bread
Attent project space (online) Rotterdam 1st August 2021

For the third rendition of Live Feed artist Jake Caleb demonstrated how to make sourdough bread. The broadcast delved into the history of bread alongside the process, from feeding the starter to baking the final loaves.

Made by tapping into dormant natural yeasts and bacteria in the environment, bread has been a staple in sedentary human cultures since 500BC. Jake discussed his interest into the domestication and commodification of wheat and how its harvest and transformation into bread is intrinsically linked to the start of early states and our sedentary lifestyles to this day. Through the demonstration, the simple components of sourdough: flour, water, salt, heat and time evolve into an incredibly labour intensive process. By baking a traditional European loaf – a remarkably stable concept for thousands of years – the step by step process allowed an insight into our contemporary and historical fascination in bread and how perhaps, humans didn't domesticate wheat but wheat may have instead domesticated humans.

LIVE FEED: Merve Kılıçer cooks Dolma with Diana Al Halabi and Lila Athanasiadou
Peach (online), Rotterdam, 20th June 2021

For the second rendition of LIVE FEED Merve Kılıçer cooked grape leaf Dolma with artist Diana Al Halabi and activist Lila Athanasiadou. All originating from different parts of Mediterranean, they shared their recipes and stories around the dolma.

LIVE FEED: Vlada Predelina cooks Pelmeni
South Explorer (online) Rotterdam 9th May 2021

For the first iteration of LIVE FEED, Vlada Predelina shared a recipe for Pelmeni, a Russian dumpling from the Ural Mountains. Alongside the demonstration she talked through her research into the pelmeni's origin from nomadic Eurasian tribes and its subsequent appropriation by Russian Cossacks during their colonial expansion eastwards from the late 1500s onwards.

Pelmeni, pel-men, pel - nyan, ear - bread, dough - ear. The pelmeni's name itself came from the languages of the Ural Mountains consisting of Komi, Udmurt, Mansi, and other nomadic people who occupied the mountainous region. The marginalised history behind this staple food of contemporary Russian is one of violent state expansion to supress and control more nomadic ways of living. How can these histories be uncovered as we learn their recipe? Can demonstrating a recipe reveal the erased narratives stored within the 'dough-ear'?

This edition of LIVE FEED was broadcast online as part of South Explorer.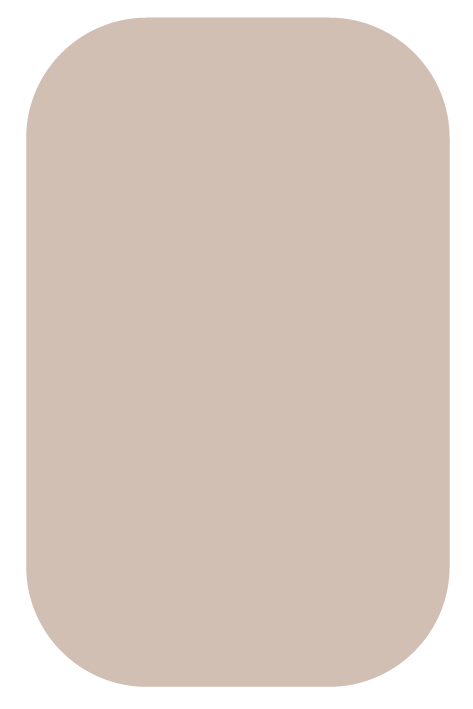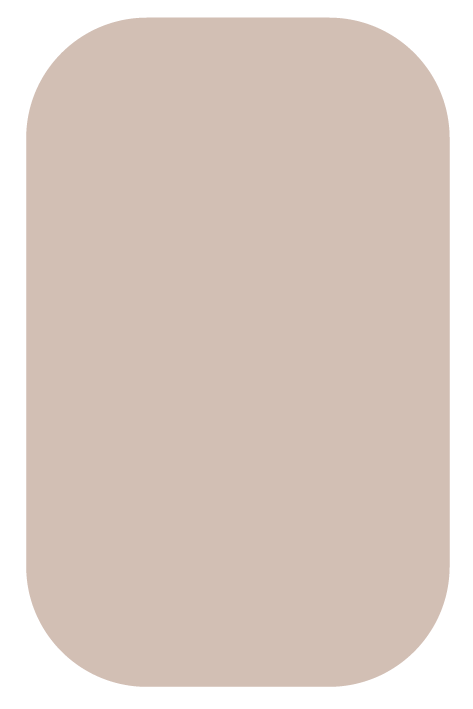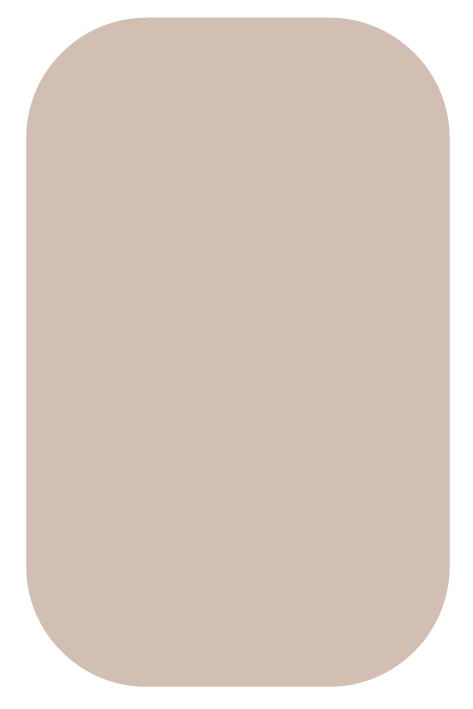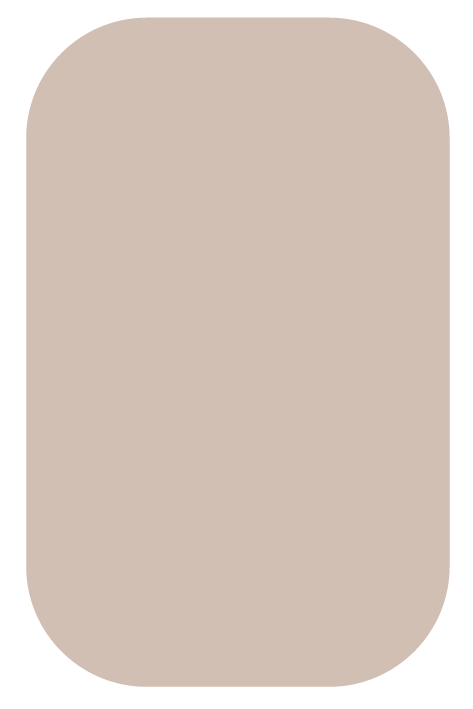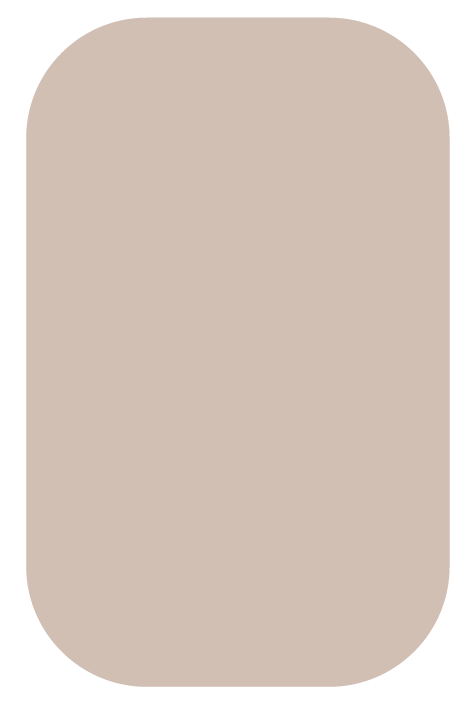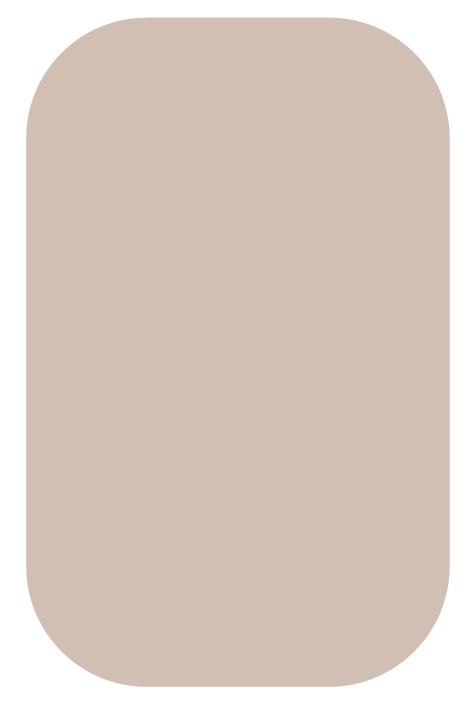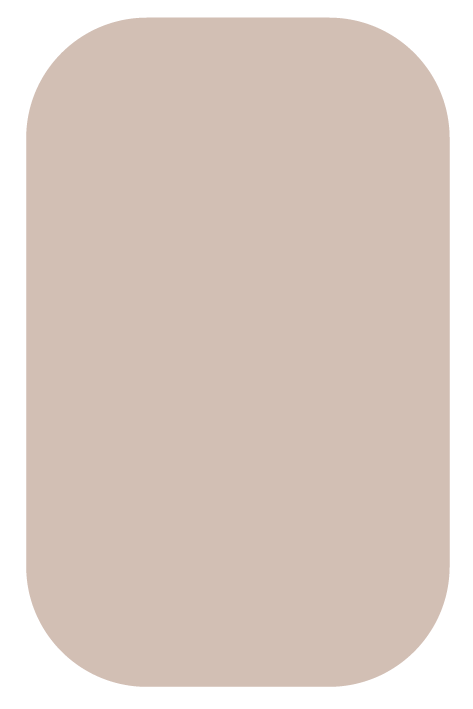 home