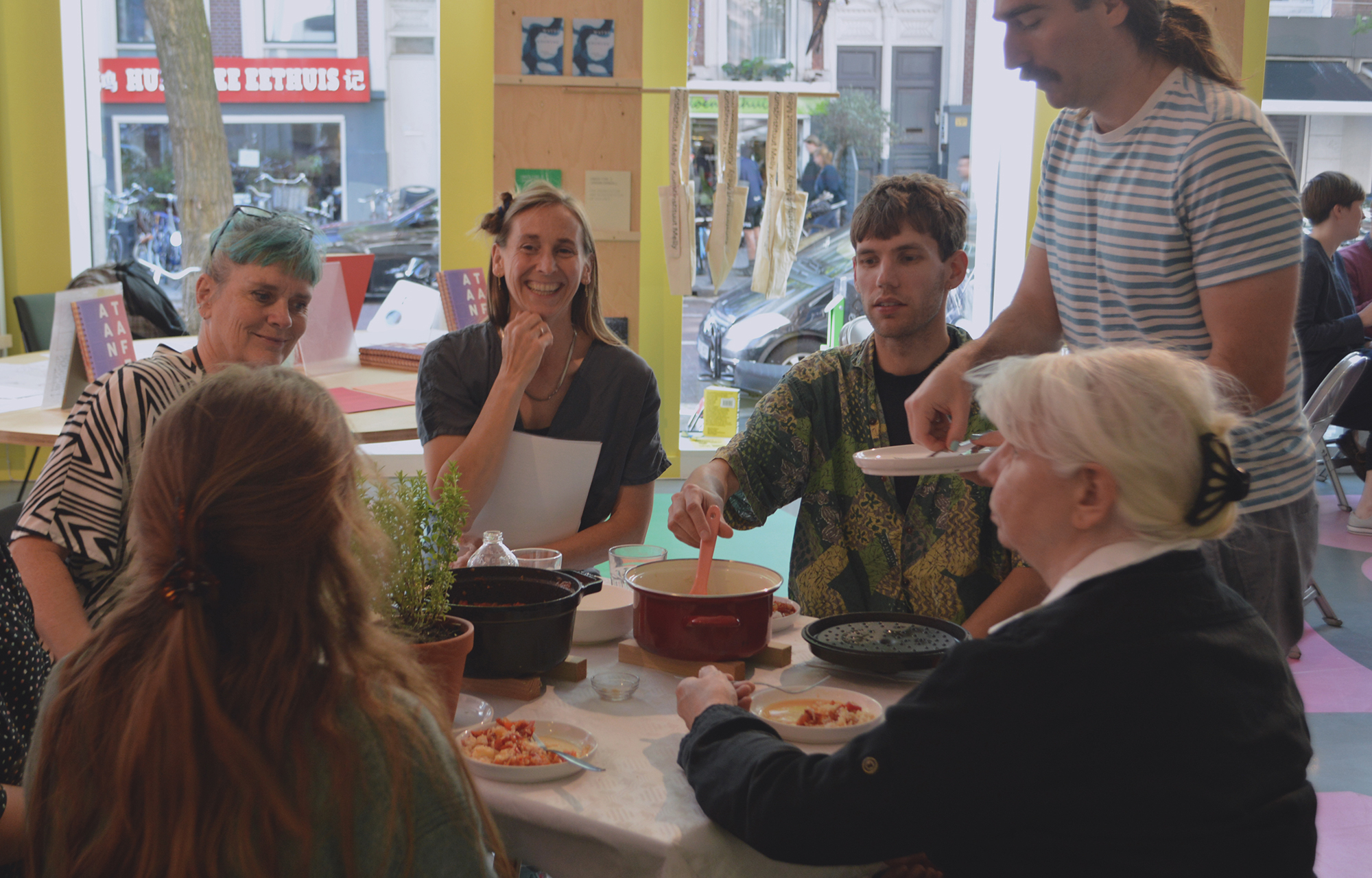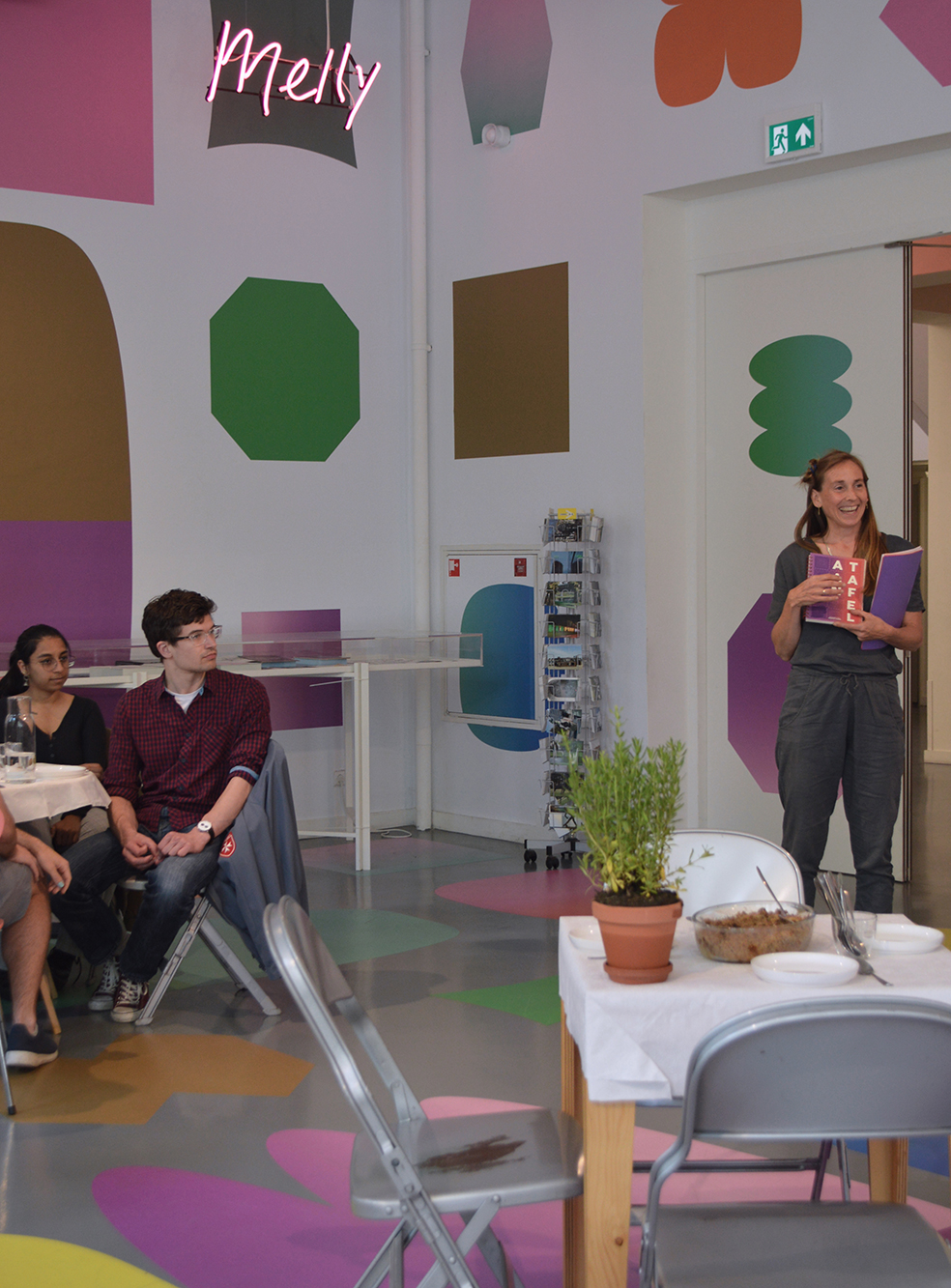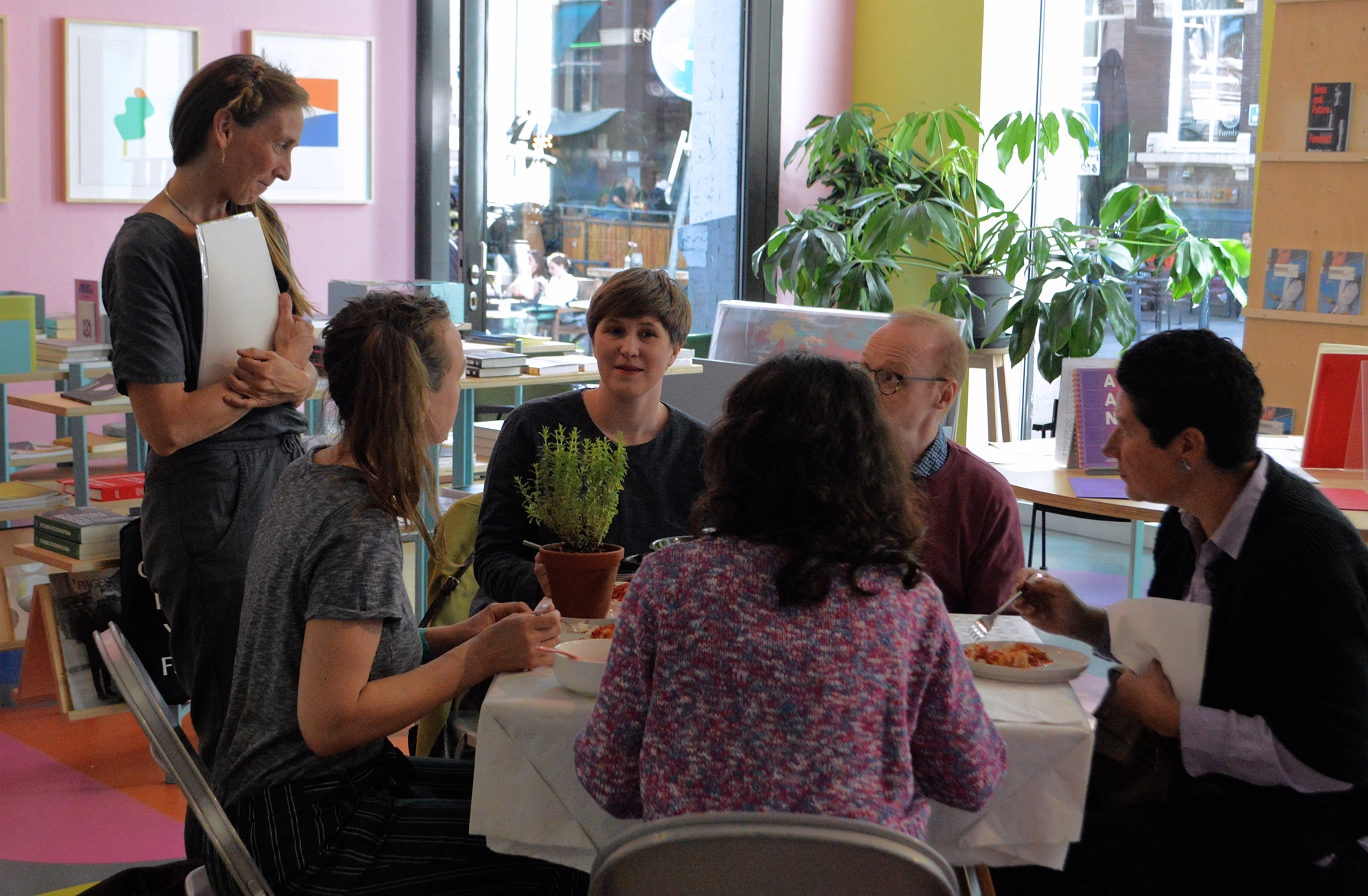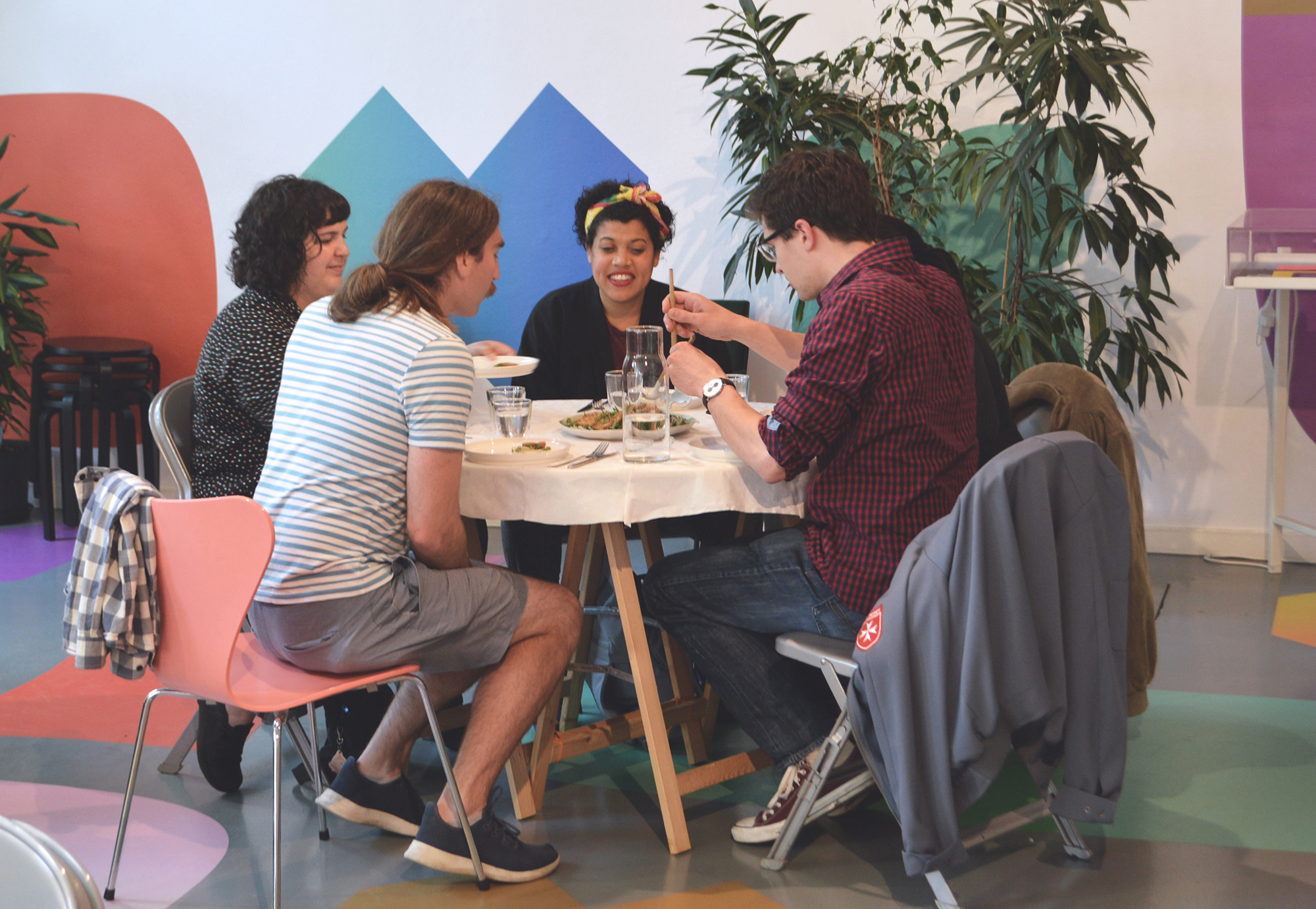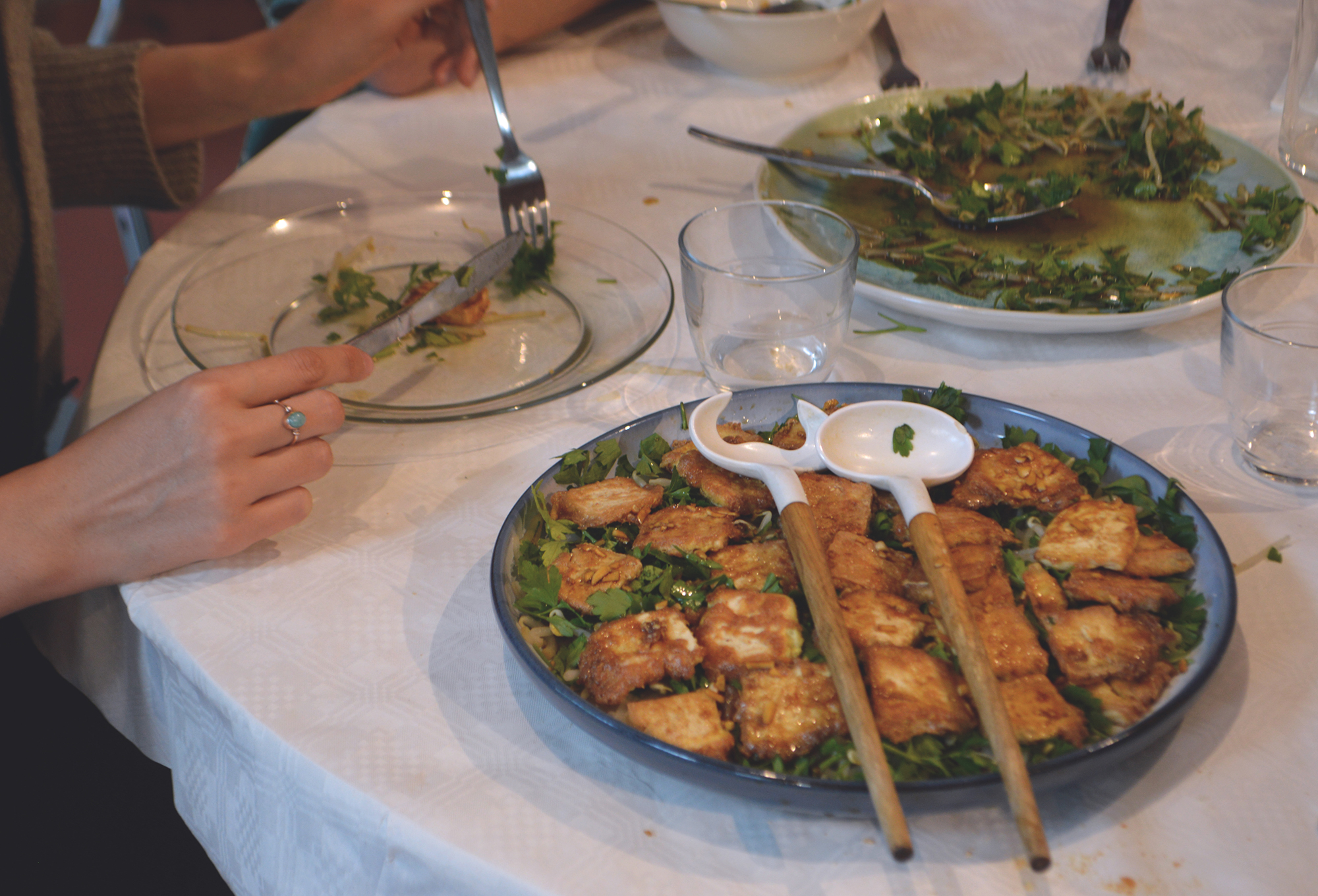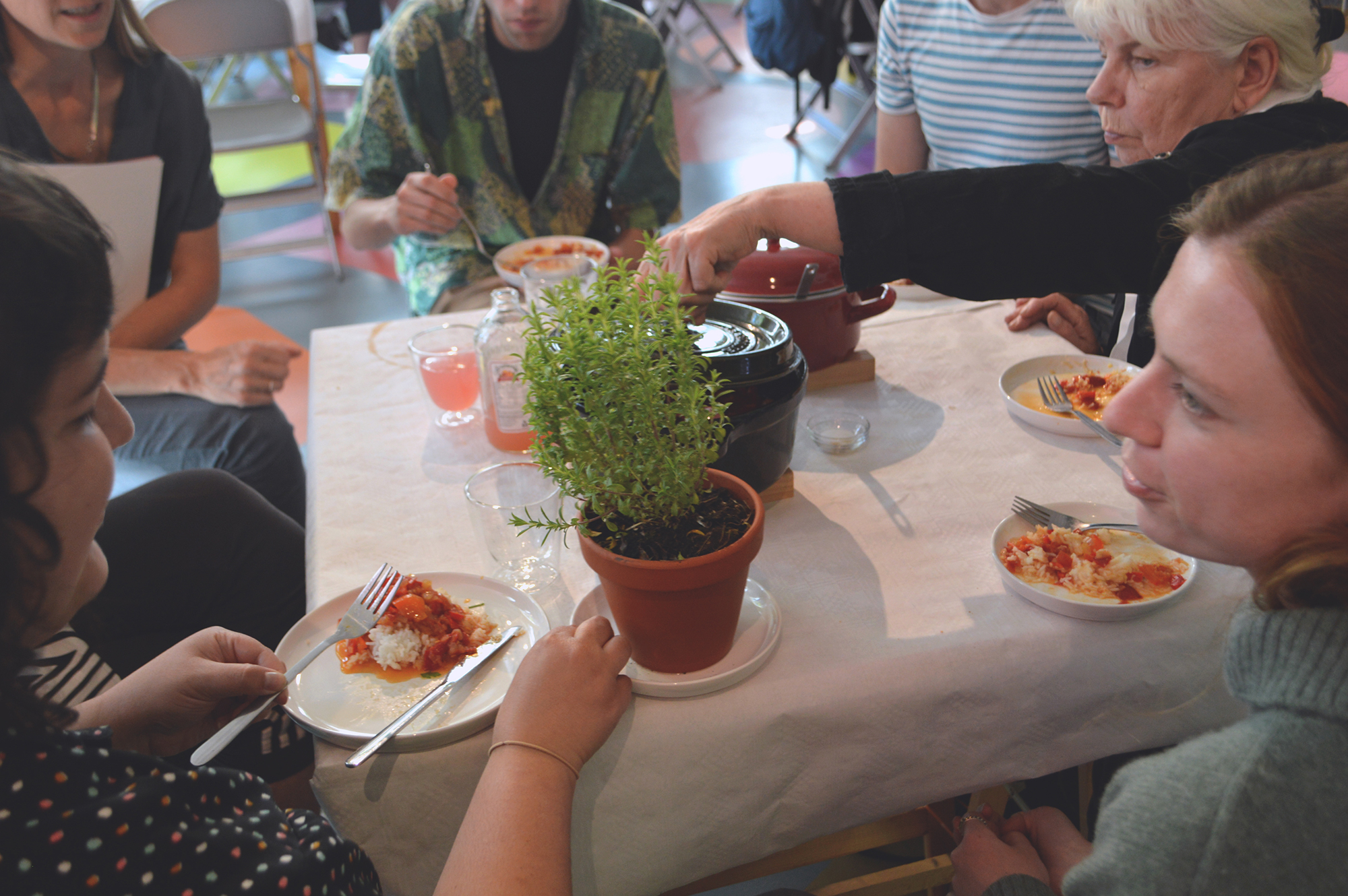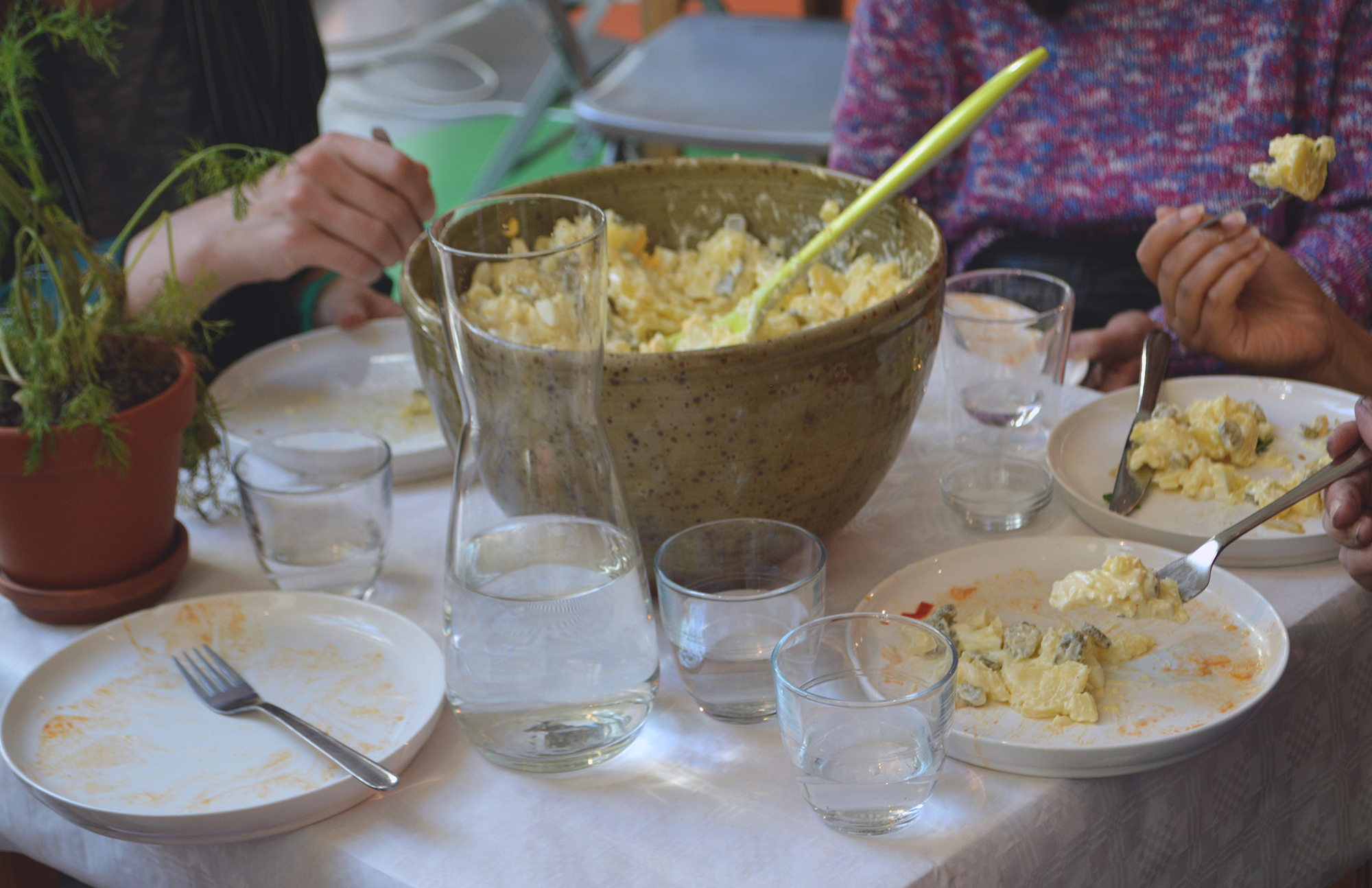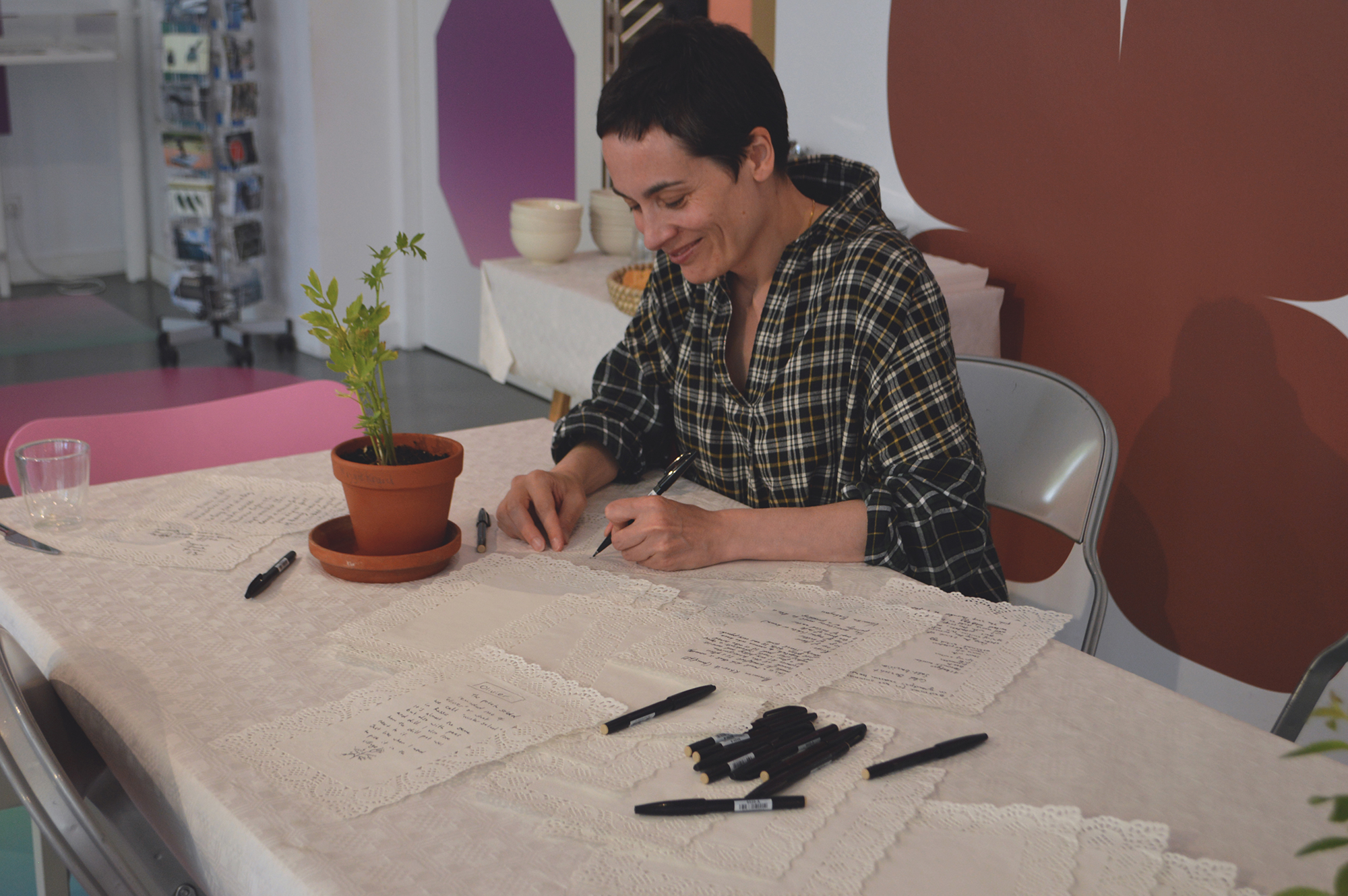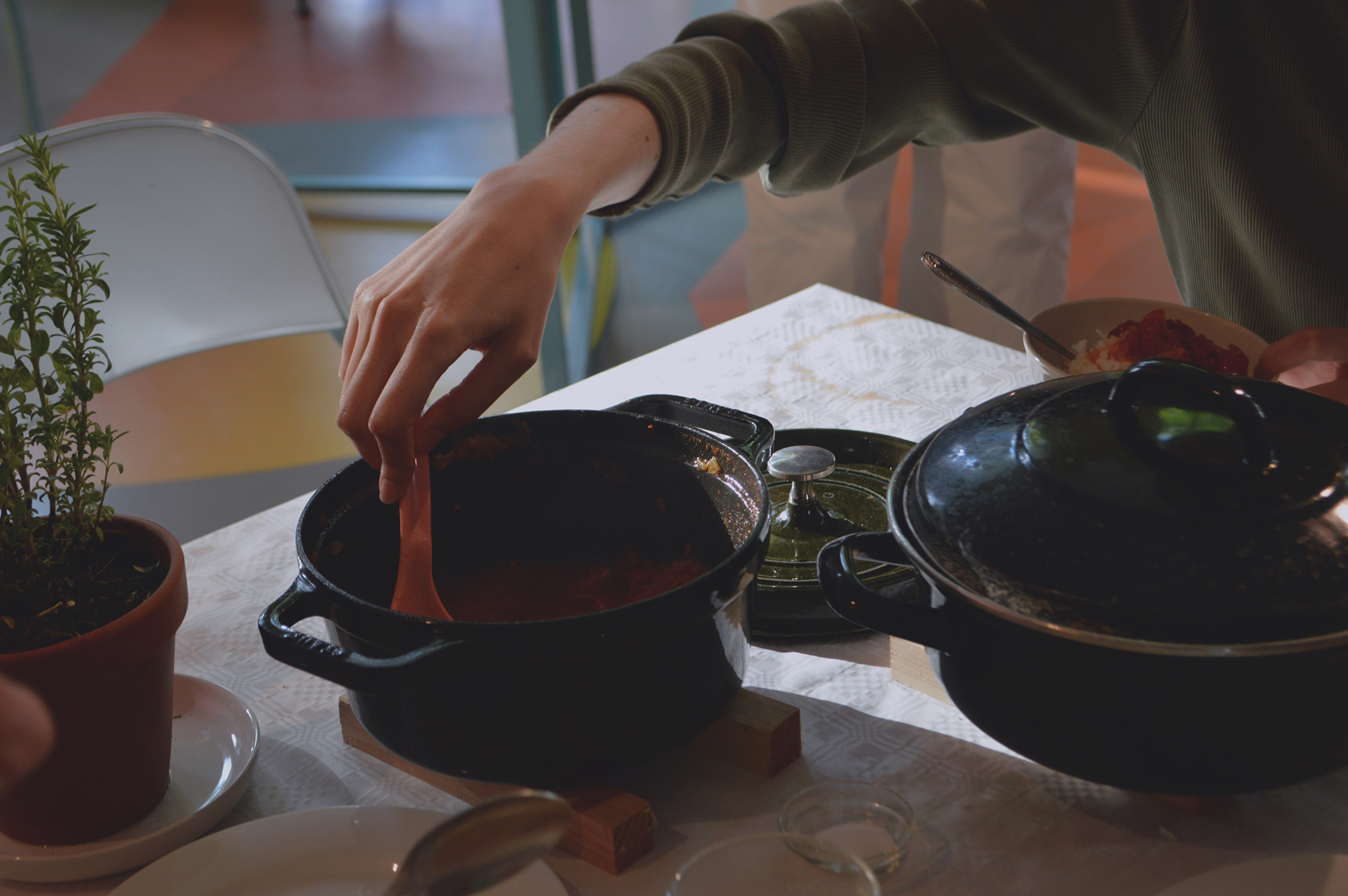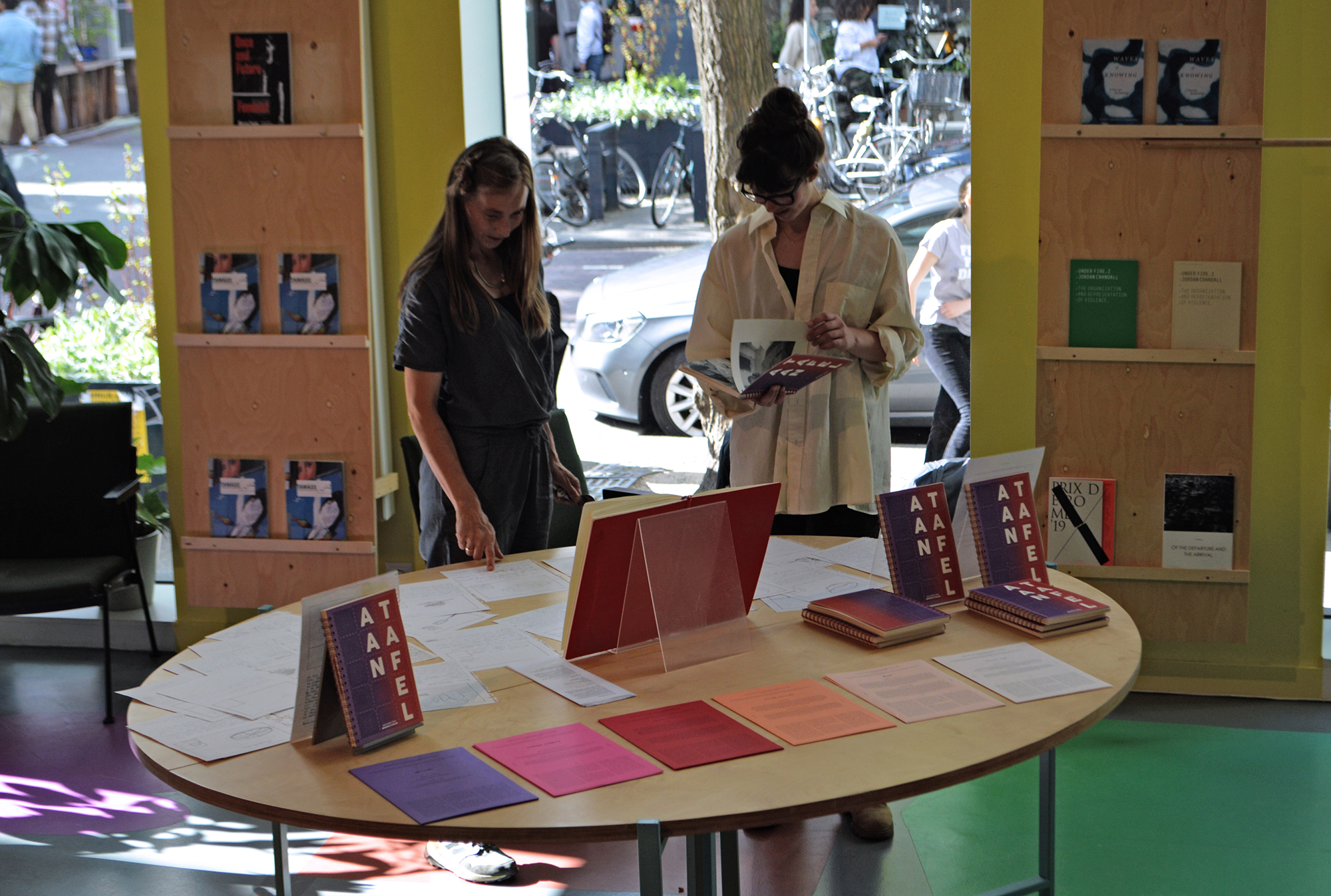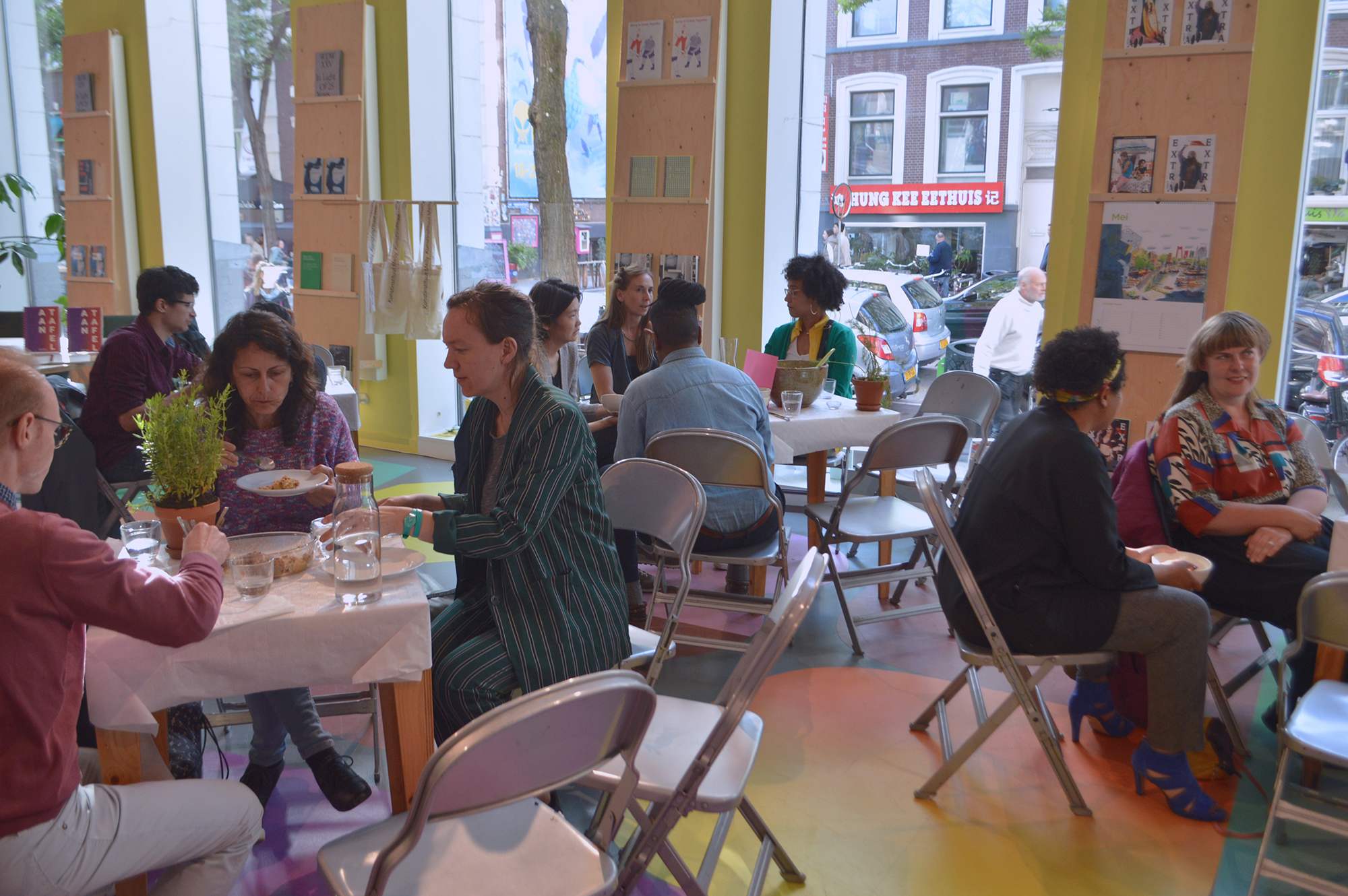 Melly x Eathouse
x Bérénice Staiger
Kunstinstituut Melly
Rotterdam


AAN TAFEL is a long-term project by the Rotterdam-based artist Bérénice Staiger, that took and continues to take place in various forms starting from 2016. The aim has always been to create a space of intimacy as a way to feel at home away from home. Published in 2021, the book AAN TAFEL includes a collection of recipes, memories, family photos, and drawings, contributed by residents of the Wielewaal neighborhood in the south of Rotterdam as part of Outbuilding/s – a project by three artists Wilma Kun, Kathrin Wolkowicz, and Bérénice Staiger. AAN TAFEL translates to something like 'come to the table'. During this evening, we invited an audience to the table to taste some of the recipes and to listen to childhood memories of food. The project originated from the desire to share dishes from childhood and to unravel the memories associated with them in order to create a sense of belonging with a group of people who were strangers at first. The audience were warmly invited to share their own memories, recipes, and drawings from their personal experiences.

Wielewaal is a neighborhood in the South of Rotterdam, which was built in 1949 to offer a home during the housing shortage after World War II. Since 2009 the municipality of Rotterdam has been making plans for area redevelopment as an attempt to solve the growing housing shortage of the city. However, there have been many disputes amongst the residents regarding this redevelopment.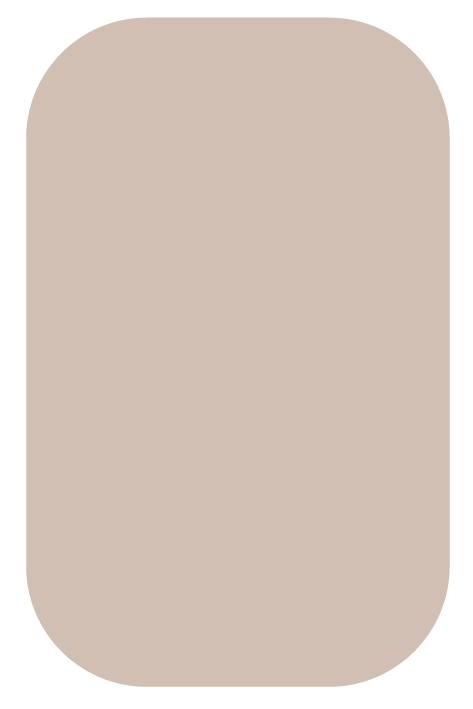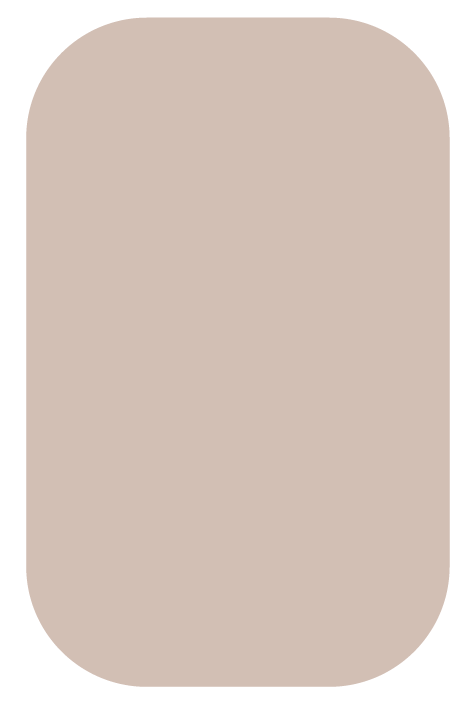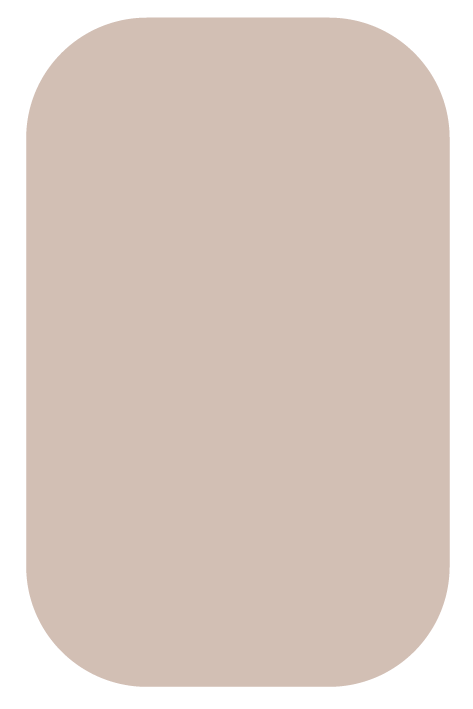 home